Every thing about NAHARI | Vahrehvah :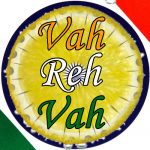 Nahari is a traditional authentic Hyderabadi dish made with goat's trotters commonly called as paya (in Hindi) cooked in a spicy soupy shorba. Nahari is generally eaten with hot parathas or naan. Traditionally it's also a speciality to serve this dish with goat's tongue and tender part of the head.
Nahari is generally cooked overnight on low heat with curry spices and is a popular breakfast dish in Delhi and Hyderabad. Because of the hot nature of this dish, it's usually prepared during winter days. Nahari is basically a Mughlai dish that is especially cooked among the Muslim community.
During the Nawab era, this dish was widely popular among the riches (Nawabs), who consume this soup with meat and marrow cooked in exotic fresh spices to get the full benefits while the poor enjoy this soup just made with bones. Mughlai food is generally characterized by its rich, creamy curries and robust flavors.
Most of the dishes have a distinct aroma and taste of the freshly ground and whole spices. Some of the popular dishes are the Biryanis, Pulao, Mughlai Chicken, Mughlai paratha, Shammi kebab, Seekh kebab, Boti kebab, Shahi badami Chicken, Shahi rogan josh and many more. Paya are trotters, the feet of a goat or lamb or any cattle which is a rich gourmet food, consumed mostly by recuperating patients for its nourishment. Trotters are mostly goat feet, bones from the leg with rich gelatin marrow covered with meat and cooked traditionally in two ways.
Firstly preparation is with skin on generally this is the one which we get in India. Cleaning is extremely tough. The goat trotters are roasted or smoked over open fire to burn off the hair from the feet and hoof. This part is the most time consuming and needs extra care to it perfectly right to taste good.
The second way is to skin the trotter and leave the bones with little meat. It is believed that Nahari originated during the Mughal era during the 1600's. This dish was used as a medication to treat flu symptoms of royalty. It is said that shortly after Emperor Shah Jahan established the capital city of Shahjahanabad (now Old Delhi), a major flu had erupted through Delhi and Emperor Shah Jahan was afflicted with it. The royal physician devised the spicy nahari to clear blocked sinuses and used as an all purpose remedy to keep body warm.
The thought for so, was that all spices combined with the slow cooking process was a wonderful way to combat the germs in the contaminated water in the city. Nahari migrated from being a royal cuisine, now has become a common man's dish and a part of the Ramzan fasting tradition.
Nahari as a word traces its origin to the Urdu word 'nahar' which literally means morning. Even today, as the name implies most shops finish selling the Nahari by 9 am. Traditionally this classic Nawabi delicacy is slow cooked of meat with bones, onions and assorted spices in a copper pot.
After the long cooking process, the meat is mostly naturally shredded and along with the marrow and the tendons the texture is smooth and slightly gelatinous in the mouth. The flavors are fully soaked into the meat and the chilli oil (along with the fresh chopped chillies) certainly helps carry a nice kick into every little bite.
The steaming hot bread only added to the pleasure. For preparing this authentic Nawabi delicacy, firstly heat oil and sauté onions till brown. Add ginger garlic paste, turmeric and coriander powder and sauté till fat separates. Add cinnamon, salt, cloves, cardamoms and slightly crushed black peppers. Stir fry to mix well and then add the trotters and marrow bones and about 6 cups of water. Bring this to a boil and then simmer the flame. Covered cook this over low heat for another 2 hours or till bones and trotters are softened.
Add the lime juice and coriander and simmer for another 5 minutes or so. Serve hot garnished with fresh mint leaves. Nahari is a hot (cayenne pepper hot) spicy dish. This dish is considered a delicacy and has a soup like consistency. The soup base is created by sauteed onions, tomatoes, and garlic to which a number of curries based spices is added. The cooked dish is served with a garnish of fresh diced ginger and fresh cilantro leaves along with fresh sliced lemon.
To prepare this appetizing and energizing meal, do click on the below link for detailed recipe:
https://www.vahrehvah.com/nahari-recipe
The Paya Nahari is cooked with herbs and spices and the shorba (soup) is thin, runny soup cooked without spices and the salan is generally an onion based curry that is rich, aromatic with ginger garlic paste, garam masala, red chilli and pounded black pepper. This is an excellent breakfast dish and taste great with naan or soft pav too.