Every thing about KESARI BATH | Vahrehvah :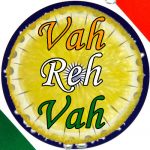 Kesari Bath is a very popular sweet dish served in most of the restaurants especially all the Dakshin hotels. Kesari bath is a very simple dish and is popularly known as Sooji Halwa or Sheera in Northern India. A very special Indian sweet usually served as Prasad during many customary rituals or poojas at home, pandals and community halls.
Kesari bath is also known as Rava Kesari. They are various ways of making the Kesari bath which differs in taste across states. The Kesari bath which is made in the southern India is slightly given a nice kesar yellow (lemon yellowish color) whereas no color is added to the Northern version.
Kesari bath is popular in many parts of India with so many names like Sheera in Marathi or Hindi, Rava Kesari in Telugu, Sooji halwa in North India and Sojji in Tamil. To give an exotic flavor and look good either kesar color in added or few strands of saffron is added. Sometimes you also find Kesari bath in orange color.
To add extra flavor, many restaurants add pineapple slices which tastes excellent. Few people also add banana slices to the Kesari bath. To give that extra zing and flavor you can also add mango pieces to it which makes is heavenly and truly delectable. This is one of most important dish prepared during Satyanarayana pooja in most household within the Hindu community.
In most of the Indian vegetarian restaurants in Karnataka, the Kesari bath is also served with Rava upma, a very popular combination or also known as Khara bath and Kesari bath combination. Whether it is breakfast or evening snack time, they are easily savored by people who love to eat outside. The taste of Kesari bath becomes even more luscious and delectable when prepared with pure ghee (clarified butter).
There is an excellent aroma lingering around when this dish is made that make more craving to eat. Kesari bath is smooth, scrumptious and rich sweet. The shiny crystallized look of the semolina is very appealing and exotic. It's creamy, pleasing color and studded with dry fruits like cashew nuts and raisins splashed with aromatic cardamom powder.
For preparing the Kesari bath, firstly take a deep frying pan and heat some ghee, when it gets hot add cloves, cashew nuts and raisins and fry till it turns brown in color.
Later add 1 cup of Sooji or Rava and fry for about 2 minutes and later add 1 cup of sugar and little color (yellow). Now add 2 cups of water to it and mix well.
Close the lid and cook over low flame for 5 to 7 minutes. Cook the whole preparation until it turns thick and serve hot. Kesari bath looks similar to the savory upma.
Tip: If your wish to add fruits like pineapple or banana pieces which enhances the taste of Kesari bath, add the fruit pieces when the water is boiling. Boil 1/2 cup of additional water if you plan to use these fruits to help accommodate for water being absorbed by the fruit pieces.
https://www.vahrehvah.com/kesari-bath
In the word Kesari bath, Kesari means Saffron and bath means semolina or rice mixture, hence the name. Kesari Bath is most often served on a banana leaf, sometimes accompanied by a savory version of the grain called, "Khara Bath". When served together, a lovely combination of sweet and savory, the dish is known as "Chow Chow Bath."