Every thing about BADAM (ALMOND) TEA | Vahrehvah :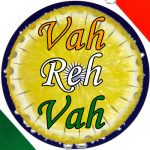 Badam in Hindi is popularly known as Almond all over the world. Almond tea is a traditional dish of Beijing cuisine that tastes excellent and refreshing. Almond tea is enriching and a luscious beverage as well as a perfect dessert compliment. As per Beijing cuisine the traditional method of preparing the Almond tea begins with the preparation of the main ingredient by soaking rice and almonds in cold water for two hours and then soaking the almonds in hot water for another fifteen minutes to remove the skin.
Almonds and rice are then ground into powders and mixed in cold water to form a thin paste. When the water gets boiled then add the thin paste to the boiling water and after mixing when it reaches to the boiling point heat it for another five minutes and then it's ready to be served.
You can also add other ingredients like the peanuts, sesame, rose flower, raisins, cherry, sugar and honey. Almonds are a member of the genus Prunus, which also includes plums, cherries and apricots. The almonds are actually considered as a seed, not a nut. Almonds originated in Persia and have long been a central part of Middle Eastern cuisine. In holistic medicine, almonds are believed to aid digestion, prevent cancer and improve the complexion. Almonds also help reduce cholesterol.
Followers of Ayurvedic medicine believe that almonds have anti-inflammatory and immunity boosting effects, and that they are beneficial for both the brain and nervous system. Almonds are mentioned as far back in history as the Bible. They were one of the prized ingredients in breads served to Egypt's pharaohs.
Their exact ancestry is unknown, but almonds are thought to have originated in China and Central Asia. Explorers ate almonds while traveling the Silk Road between Asia and the Mediterranean. In the 18th Century, aided by the Franciscan monks, the almond tree made a leap to California, where it found a hospitable home. Almonds are considered anti-inflammatory, anti-spasmodic and are also used as tonic in traditional Chinese medicine. Due to their high calcium content they are known as brain and bone food.
In Ayurvedic medicine almonds are used to strengthen ojas and are said to nurture self control and calmness of the mind and nerves. To prepare the Badam (almond) tea, firstly mix the powdered almonds in milk and heat for few minutes. When the milk gets boiled well strain the milk and keep aside.
Boil water and add the tea leaves. When the tea concoction starts boiling remove the concoction from fire and keep aside. Pour out the above almond milk into 2 cups. Place a strainer on one cup and pour ½ cup of the tea concoction in it. Repeat the process for the second cup. Remove strainer and add a little sugar as per taste and stir it well. Do try this recipe and enjoy the benefits of almonds. Do click at the link for detailed recipe:
https://www.vahrehvah.com/badam-almond-tea-recipe
As almonds are high in protein, around 18 percent, and contain virtually no carbohydrates, they are ideal for diabetics, pre-diabetics or anyone with blood sugar issues. Almonds are a great source of vitamin E, with 25g providing 70 percent of the recommended daily allowance.
They also have good amounts of magnesium, potassium, zinc, iron, fibre and are a good source of healthy monounsaturated fat. They contain more calcium than any other nut which makes them great for vegetarians who do not eat any dairy products.
Almonds contain several phytochemicals including beta-sisterol stigmasterol and campesterol which is thought to contribute to a healthy heart. A handful of almonds a day helps reduce the risk of heart disease by lowering LDL, or 'bad' blood cholesterol by as much as ten percent.