Every thing about RAGI OR FINGER MILLET | Vahrehvah :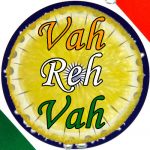 Ragi in Kannada is known as the Finger millet (Eleusine coracana) or African millet, an annual plant widely grown as a cereal in the arid regions of Africa and Asia. Finger Millet is originally native to the Ethiopian Highlands and was introduced to India about 4000 year ago.
Ragi crops are normally grown in the Himalaya up to 2,300 metres in elevation as it very adaptable to higher elevations. Finger millet crops are often intercropped with legumes like peanuts, cowpeas and pigeon peas or other plants such as Niger seeds.
In India Ragi is commonly called by various names like ragi (in Kannada, Telugu and Hindi), Kodra (Himachal Pradesh), Mandia (Oriya), Taidalu (in Telangana region), Ariyam in Tamil etc. It is a traditional food plant in Africa and has the potential to improve nutrition, boost food security and support sustainable landcare.
The millets are a group of small seeded species of cereal crops or grains widely grown around the world for food and fodder. They have been in cultivation in East Asia for the last 10,000 years. There are a variety of millets and widely cultivated species are the Pearl millet (Pennisetum glaucum) known as Bajra in India, Foxtail millet (Setaria italica), Proso millet or common millet or broom corn millet or hog millet or white millet (Panicum miliaceum) and the Finger millet (Eleusine coracana) known as Ragi or Mandwa in India.
It was millets, rather than rice, that formed important parts of the prehistoric diet in Indian, Chinese Neolithic and Korean Mumun societies. Broomcorn (Panicum miliaceum) and foxtail millet were important crops beginning in the Early Neolithic of China.
Millet made its way from China to the Black Sea region of Europe by 5000 BC. The cultivation of common millet as the earliest dry crop in East Asia has been attributed to its resistance to drought and this has been suggested to have aided its spread.
Major research on millets is carried out by the International Crops Research Institute for the Semi-Arid Tropics in Andhra Pradesh, India, and by the USDA-ARS at Tifton, Georgia, USA. Research has proven that millet grains are excellent and key to a healthy, wholesome diet and has a better balance of vitamins and minerals than wheat, barley, oats, rice or rye.
It has amazing amounts of iron, Vit. B, complex protein, amino acids, phosphorus, magnesium and potassium and can be given to babies from age 5+ months as baby food like a porridge or combine it with milk/ yogurt/ veggies/ fruits which is a complete nutritious baby meal.
Ragi flour cooked with a little milk and sugar is a tasty and easily digestible breakfast cereal. Ragi mudde (in Kannada) cannot be eaten in the regular way of chewing and has to be just slurped down with help of some liquid hence the traditional way of eating the ragi mudde is eating with sambar which is nutritionally fantastic.
Millet flour is gluten free and normally added to breads to reduce gluten content, or to produce lower carbohydrate bread. Millet also won't work well alone in yeast breads because its lack of gluten means the bread won't rise.
Nutritionally speaking, millet flour bears some resemblance to wheat. Millets are the major food sources in arid and semi-arid regions of the world that features in many traditional cuisines. Commonly used millet flours are the Jowar or sorghum, Mutthaari or Bajrai or Bajra etc.
Another cereal grain popularly used in rural and poor people to consume as staple in the form of roti or other forms is called Ragi in Karnataka or Naachanie in Maharashtra, with the popularly made Ragi Roti in Kannada). Ragi Mudde is a popular meal in Southern India and Jonnalu in Telugu.
Ragi is dark like rye but rougher in texture. Millet porridge is a traditional food in Russian, German and Chinese cuisines. Millet flour is flour made from the grain millet, which actually comes in a variety of types. It's an uncommon flour to use in the US, though it is beginning to gain in popularity since it is gluten free.
This flour may be added to breads to reduce gluten content, or to produce lower carbohydrate bread, and the grain itself, though often thought of as the perfect birdseed, has an extensive history as an important whole grain in cooking, particularly in Asia, where millet may once have been used more extensively than rice.
Finger millets or ragi are mostly grown and consumed in Rajasthan, Karnataka, Andhra Pradesh, Tamil Nadu, Maharashtra and Goa. The ragi flour is made into flat breads (unleavened roti) and ragi dosa. In Andhra Pradesh, Ragi Sankati.
Ragi balls are eaten in morning with a chilli,onions, sambar or meat curry that help sustain throughout the whole day. The mudde which is prepared by cooking the Ragi flour with water to achieve dough like consistency is then rolled into 'balls' of desired size and consumed.
Ghee with Huli, Saaru, sambar or another chicken curry is generally served along with these balls. In southern parts of India, pediatricians recommend finger-millet-based food for infants of six months and above because of its high nutritional content, especially Iron and calcium.
Home made Ragi malt happens to be one of the most popular infant food even to this day. In Tamil Nadu, ragi is considered to be the holy food of Amman, otherwise knowns as "Goddess Kali". Every small or large festival of this goddess is celebrated with, women making porridge in the temples and distributing it to the poor and needy.
Puttu is a traditional breakfast of Kerala, usually made with Rice powder together with coconut grating and steamed in a cylindrical steamer. The preparation is also made with Ragi powder, which is supposed to be more nutritive.
Nutritionally speaking, millet flour bears some resemblance to wheat. A serving of the flour, judged as one third of a cup (35 grams) contains about four grams of protein, which is very close to wheat. In some ways millet is much superior to wheat.
A single serving has 15% of the US Recommended Daily Allowance (RDA) of iron, and is high in B vitamins, magnesium and potassium. It also has 12% of the US RDA of dietary fiber, which can make for a healthy alternative or addition to wheat.
Finger millet are very valuable as it contains the amino acid methionine, which is lacking in the diets of hundreds of millions of the poor who live on starchy staples such as cassava, plantain, polished rice, or maize meal. Finger millet can be ground and cooked into cakes, puddings or porridge.
The grain is made into a fermented drink (or beer) in Nepal and in many parts of Africa. The protein content in millet is very close to that of wheat; both provide about 11% protein by weight. Major portion of Ragi is carbohydrate, around 80%.
The Fat percentage is quite less which is good. Protein and fibre content is not great but it is relatively less in their share. 100 grams of Ragi has roughly on an average of 336 KCal of energy in them. Millets are rich in B vitamins, especially niacin, B6 and folic acid, calcium, iron, potassium, magnesium, and zinc.
Millets contain no gluten, so they are not suitable for raised bread. When combined with wheat, (or xanthan gum for those who have celiac disease), they can be used for raised bread. Alone, they are suited for flatbread. The nutritional values per 100 g of Ragi are: Protein 7.3 g Fat 1.3 g Carbohydrate 72 g Minerals 2.7 g Calcium 344 mg Fibre 3.6 g Energy 328 kCal