Every thing about GRAPE JUICE | Vahrehvah :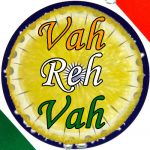 Grape juice prepared freshly at home is heavenly and exotic. It's a natural sweet fruit blessed with enormous nutrition and health benefits. A fresh grape juice is an excellent treat for quenching your thirst during the hot summers. Grape juice is easy and quick to prepare. One of the healthiest drink for all ages but a no to diabetic patients as this fruit is filled with full of natural sugars. It is said that the grape juice is the nectar of the gods.
There are a variety of grapes that existed with varying color and flavor. Normally the fresh homemade grape juice is thicker and smoother than the ones bought in the super markets and is also preservative free. Fresh grape juice is usually a summer cooler. Grapes are grown fresh and can be eaten fresh or made into juice, jellies or wine.
There are a variety of grapes which could be with seeds or seedless. Seedless grapes are the most preferred by many for fresh eating and for making fresh juice and raisins. Seedless grapes are hardy, high quality and good for many various products. The fruit from a ornamental type of grape variety is more for show and not for yield or taste. As a result this variety of fruit does not suit for eating or wine making.
For making fresh grape juice you need to buy generally the firm fleshed variety which generally has high sugar content. Some of the most common varieties available in India are the Thomson Seedless, Sonaka, Anab-e-Shahi, Perlette, Banglore blue, Pusa seedless, and Beauty seedless among others. Most of these have excellent flavors when well matured.
Common European types are Thompson seedless (an early, green grape), Red seedless (red grape), Tokay and Cardinal (brightened, seeded grapes), and Emperor (deep-red, seeded grapes) and the American-type grapes have softer flesh and are juicier than European types. The outstanding variety for flavor is the Concord, which is blue-black when fully matured.
Delaware and Catawba are also other popular varieties. Concord grapes were once considered the king of juice grapes, all types of red and white grape juices have become popular for their taste and nutritional benefits. Making fresh grape juice is the best way to better health. Grapes are a diverse bunch existing in many colors like green, red, amber, blue black and purple.
They are available in different texture, size and taste like sweet, dry or tart. According to the use you can take the best suite variety.They are divided into wine grapes that are best to prepare wine, raisin grapes that dried to make raisins only and the table grapes which are best used for eating and making juices, jams and various culinary purposes.
To prepare a fresh grape juice, wash the grapes thoroughly and boil them in required quantity of water. Cook and keep is it aside overnight. The next day remove the skin of the grapes and grind the grapes in a mixer or squeeze it with your hands and extract the juice.
Boil water in another pan. Add sugar and make it to a thick consistency. Add cloves, cardamom and cinnamon and mix well. Add the extracted grape juice into it and allow cooling. Refrigerate the juice and serve chilled.
The final step is to relish the refreshing juice: If the juice is a little thick you can even dilute it with water before serving and the remaining juice in the refrigerator or freezer depending on when you would like to consume it. Grape juice making is fun and it becomes a healthy treat for family and friends.
Normally concord grapes are the excellent and traditional variety for preparing this absolutely wonderful grape juice but other varieties could also be used. The seedless white/ green grapes have a light subtle flavor in comparison to the sweet rich flavor of red or blue black grapes.
Fresh grape juice, as well as most fresh raw juice is extremely sensitive to fermentation, even when refrigerated. This is one reason why it is best to drink freshly made juice soon after it is made. Do try this fantastic cooling and refreshing beverage and enjoy the benefits of the grapes. There are about 154 calories in 1 cup of grape juice.
Click on the link to get the whole recipe in detail.
https://www.vahrehvah.com/grape-juice-recipe
A fresh naturally sweet juiced grapes is rich is vitamin C, flavonoids, Vitamins B1 & B6, manganese and potassium. Grape juice is a quick source of instant energy and helps to decrease acidity of the uric acid and lends itself further in aiding the elimination of the acid from the system, thus benefiting the kidneys.
Purple grape juice seems to have the same effect as red wine in reducing the risk of heart disease and supports healthy cholesterol levels. Grapes have a protective effect on antioxidants which, allows them to provide active protection against oxidative stress for longer periods. Research scientist have proved that by drinking concord grape juice every day an individual may significantly lower blood pressure.