Every thing about BABY CORN PAKODAS | Vahrehvah :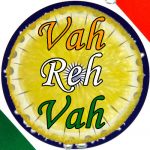 Baby corn pakodas is something exotic and taste excellent, is a favorite mocktail or cocktail snack. It is also one of the ideal snack or appetizer for any type of party or occasion. Baby corn pakoda is also commonly known as bhutte ka pakoda. Baby corn is an excellent and delectable snack apart from the regular hot and fresh onion pakoras, samosas, vegetable puff or mirchi bhajjis etc.
Baby corns are healthy and nutritious to eat and make a wonderful change from the regular ones. Baby corn pakodas can be eaten on its own or else served with fresh mint chutney or chilli sauce. Baby corn is a small cereal of wonder, tastes heavenly as well as comes with loads of nutrition. They are wholesome and versatile food which can blend with any spice, herbs or nuts.
Baby corns come out delicious and yummy in any dish you try from any cuisine. This can also be used as dressing for salads which is a delicacy. They are gold mines of nutrients and have the power to give enough resistance fighting against diseases and infections as well as rejuvenating the body of the toxins. Baby corns can be consumed either fresh or frozen or canned.
They are canned in a solution of 3% brine, 2% sugar and 0.3% citric acid. The baby corns are about 10 cms long in size, 1-1.5 cms thick and about 7-8 grams in weight. The color of the baby corns will be creamy to light yellow and has a regular row arrangement. The ears of baby corn are used in pickles, and salads, which with their crunchy taste makes the dish tasty, delicious, mouth watering as well as wholesome.
This vegetable is eaten all over the world for the taste and nutrition it provides. It is a good source of folate and vitamin B. There is also rich in several other nutrients too such as potassium, vitamin B6, riboflavin, vitamin C and fiber.
For preparing the exotic and delicious baby corn pakodas, firstly cut the baby corns lengthwise into two and keep aside. Grind green chillies and ginger together into a fine paste. In a mixing bowl, mix maida, corn flour, salt and the spicy paste together and the chopped coriander and form a smooth pakoda like batter by adding enough water.
Heat oil in kadai or deep frying pan and when the oil gets hot, dip each baby corn in the batter and fry in hot oil till crisp and golden brown. Serve hot with any fresh chutney or sauces. Baby corns are highly nutritious when compared to other vegetables like cauliflower, cabbage, tomato, lady's fingers, and spinach, french beans and brinjals.
Do try this fantastic recipe as kids would love the taste and enjoy the fresh baby corn pakodas. It is a great snack for entertaining friends, family and guests!
Click on the link below for the detailed recipe:
https://www.vahrehvah.com/baby-corn-pakodas
Corn is a rich source of many essential nutrients and fiber. A meal rich in corn can go a long way in protecting yourself against many diseases and ailments. Baby Corns have complex carbohydrate which provides a steady stream of energy through out the day. Baby corn is a low calorie vegetable.