Every thing about PUMPKIN AND APPLE RISOTTO | Vahrehvah :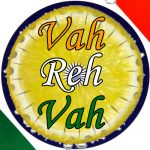 Pumpkin and Apple Risotto is a popular dish having excellent flavors when combined together. It is soft, creamy and smooth that is very delicious to taste. Pumpkin and apple risotto is a well known dish from the Italian cuisine. Risotto is a classic Italian dish made with rice cooked in a creamy consistency broth.
The broth could be made with meat, fish or vegetables, and also include Parmesan cheese, butter and onion. It is one of the most common ways of cooking rice in Italy. Generally Risotto is served in the first course that is also served on its own before the main course. Risotto is usually made with high starch, low amylase round medium or short grain rice as they have the ability to absorb liquids and to release starch and are stickier than the long grain varieties. The prime varieties of rice used in Italy are Arborio, Baldo, Carnaroli, Padano, Roma, and Vialone Nano.
Carnaroli and Vialone Nano are considered to be the best (and most expensive) varieties, with different users preferring one over the other. They have slightly different properties. For example, Carnaroli is less likely than Vialone Nano to get overcooked, but the latter, being smaller cooks faster and absorbs condiments better.
Other varieties like Roma, Baldo, Ribe and Originario may be used but will not have the creaminess of the traditional dish. These varieties are considered better for soups and other non-risotto rice dishes and for making sweet rice desserts. There are many variations of cooking the risotto.
It can be made using many kinds of vegetables, meat, fish, seafood, legumes and different types of wines and cheese many also be used. Some of the delicious and mouth watering risotto's are Prawn Risotto, Chicken Risotto, Pumpkin orange and sage risotto, Risotto with vegetables, Quick carrot risotto etc.
Pumpkin and Apple risotto looks truly tempting. It is creamy, flavorful and is a kind of food that most people reserve for going out. It has a silky texture and extraordinary flavor. Risotto is a peasant food and is no harder to make than any other stew. It just requires an extra touch of more effort. The procedure in preparing this scrumptious Pumpkin and Apple risotto, firstly place one cup of pumpkin puree in a saucepan with cider or juice. Bring to simmer, cook until hot for about 2 minutes. Set this aside and keep warm.
In another saucepan, heat half of oil over medium low heat. Add rice, sauté until each grain is coated with oil. Stir in 2 cups of hot water and bring to simmer. Continue cooking and stirring until most of the water is absorbed. Add pumpkin cider mixture ¼ cup at a time, alternating with remaining hot water, stirring and cooking slowly between each addition until liquid is absorbed and rice is al dente, about 20 minutes. Remove from heat; keep warm. In medium saucepan, heat remaining oil over medium low heat and sauté onions until soft about 2 minutes.
Add apple and cook for 1 to 2 minutes more. Stir in bell pepper, chilies, dry spices and remaining pumpkin puree. Stir mixture into hot rice. Just before serving, stir in pumpkin seeds and adjust seasoning. The Pumpkin and Apple Risotto is ready to be served. To try this fantastic recipe, do click on the below link for detailed recipe:
https://www.vahrehvah.com/pumpkin-and-apple-risotto-recipe
Pumpkin and other winter squash are extensively prepared in many classic recipes in Italy. If pumpkins are not available then you can use butternut or onion squash which is also flavorful but will be slightly different. This dish makes a fabulous starter or hearty main meal and risotto is a guaranteed winner dish.
A properly cooked risotto is rich and creamy but still with some resistance or bite: al dente, and with separate grains. It is served on flat dishes and it should easily spread out but not have excess watery liquid around the perimeter. It must be eaten at once as it continues to cook in its own heat and can become too dry with the grains too soft. Tips: To prepare an excellent and scrumptious risotto, you need to keep in mind that: The liquid component needs to be really hot; because if you add cold liquid to the hot rice, this would seal the starch inside the grains.
The starch is the main component that makes the risotto so creamy. Cooking the rice in the fat until the edges are translucent adds flavor and seems to promote the release of starch. Add liquid slowly as this motion of slow addition of liquid and motion of stirring creates risotto's exquisite texture. Add liquid when only the rice has absorbed all the previous batch and looks somewhat dry. By following all these you would surely create a wonderful risotto.