Every thing about MESU PICKLE | Vahrehvah :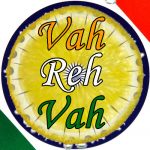 Mesu pickle is one of the most popular and special achar from the Sikkimese cuisine. It is an excellent pickle made with fermented bamboo in a very scientific and hygienic process and spices added and stored in air-tight containers. The cuisine of Sikkim offers multitude of delicious food items along with a wide range of homemade pickles which given delicious taste to any dish. One of the popular varieties is the Mesu pickle which is a less common name in the pickle family of India.
Though this pickle belongs to an uncommon family from the other Indian pickles but the taste of it is fantastic and attracts the food lovers to relish it with a grand meal. Mesu pickle is a well liked fermented bamboo shoot achar which has a sour-acidic taste and is used as a condiment which may also be made from the pith of the young shoots. In the Limbu dialect 'me' means young bamboo shoot and 'su' means sour, the word Mesu is directly derived from the Limbu dialect.
There are many different varieties and sizes of bamboo shoots depending on the plant. Big ones are usually sliced and used as an ingredient in a main course dish or the little (tender) ones are cut into finger size pieces and eaten as a vegetable with sauces. Preparing the Mesu pickle is quite very simple and easy. Just mix together mesu, crushed garlic, chili powder, mustard oil and salt to taste in right proportion and fill in glass jar which is a precious treasured property in the Sikkimese cuisine.
Made with simple ingredients and methods, Mesu pickle is usually eaten with dal and rice mixture or chapatti and vegetable combination. A bamboo shoot is the start of a young bamboo plant that, if not harvested, will grow into a tall bamboo plant. The leaves that cover the shoot are black and covered with tiny hairs.
The black leaves are peeled off until you can see the off-white meat inside. The white meat turns yellowish after it is cooked. When the shoot is cooked on the day it is harvested it is very sweet. Mesu is native to Darjeeling hills and Sikkim and is purely vegetable based food. Generally the young shoots are finely chopped about 1-2 cms and transferred into a bamboo vessel or a glass bottle, tightly packed and capped to provide an airtight environment.
This is allowed to ferment at ambient temperature for about 7 to 8 days or traditionally the locally grown young edible shoots of Choya bans (Dendrocalamus hamiltonii), Karati bans (Bambusa tulda) and Bhalu bans (Dendrocalamus Sikkimensis) are defoliated, chopped finely and pressed tightly into a green hollow bamboo stem and the tip of the vessel is covered tightly with leaves of bamboo or other wild plants and left to ferment under natural anaerobic conditions for 7 to 15 days.
Young bamboo shoots are fermented under natural anaerobic condition for 7-15 days, initiated by spp. Of Lactobacillus and Pediococcus to get Mesu. It has high content of organic acid and low pH with rich mineral contents. This is lactic acidic fermentation by nature and completion of fermentation is indicated by the typical mesu flavor and taste. Mesu is used in preparation of vegetarian and meat curries. For preparing this delicious Mesu Pickle, firstly mix the crushed garlic and chilli powder well with the Mesu and pour mustard oil in it.
Add salt to taste and preserve in an airtight closed jar. The mesu pickle is ready to serve. Mesu pickle is absolutely a regional dish which is found in the Sikkim markets only and is treasured for. Mesu pickle is made of very simple ingredients and takes little time than the preparation of any other pickles of Sikkim.
Mixing of all the ingredients in a perfect proportion is the vital element in making of this achar. Do try this Mesu pickle and enjoy its enjoy its unique taste and flavors. Click on the link for the detailed recipe at:
https://www.vahrehvah.com/mesu-pickle-fermented-bamboo-shoot-recipe
Apart from the Mesu pickle there also a variety of vegetable based fermented pickles that include lime pickle, dry salted lime pickle, mango pickle, cucumber pickle, sweet potato pickle, jack fruit pickle. There are other pickles also like brinjal, bottle gourd, unripe pear, unripe plum, tomato, bidana fruits, galgal fruit, peach fruit and fresh ferns stem. The young tender bamboo shoots are conical, creamy colored and are cut from the bamboo plant when they are about 15cm to 6 inches long. They have a mild flavor and crunchy texture and are widely used by Asian in stir-fries, soups and other dishes.