Every thing about FISH PATTIES | Vahrehvah :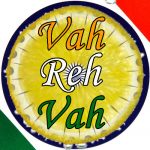 Fish patties in an incredible snack; easy and quick to prepare with very few ingredients on hand and a very budget friendly dish too. Fish patties is made by mashing the boiled fish pieces along with little boiled and mashed potatoes, spices coated in crumbs and gently fried until golden brown and crispy.
Homemade fish patties are always healthy, can invent on new variations and a special treat to all. They are the ultimate delightful all-in-one dish as they contain fish, potatoes, onions, ginger and garlic, and spices. Fish patties can be made with any variety of fish such as kingfish, salmon, tuna (tuna patties), surmai, sole or even catfish.
Fish patties can also be made with or without adding potatoes. It purely depends on the individual's taste. Generally if you like the natural fish flavour, then the patties can be made just with minced fish and breadcrumbs along with spices. Fish flavour is a complex mixture of several aroma compounds and varies between species.
The taste and aroma generally go hand in hand making it the most important contributor to flavour. The taste and texture of the meat usually depends on, where the fish is being raised as some fish have more of a pungent strong fish flavour while some fish have a very mild fish flavour.
Kingfish taste is almost unique and is great for making fish patties as the flesh is meaty and firm with a moist and delicate texture. The taste of kingfish is distinctly briney and has a nice flavour of the sea. It is neither heavy nor oily like mackerel or mullet. The mellowness and the subtle spices make it great for kids while mature palates would also love eating too. Kingfish is suited to both the direct smoky power of the grill or the gentle heat of a pan. Salmon is soft textured meat with a mild distinct flavour.
This variety of fish is highly recommended as it is high in omega 3 fatty acids and is a heart healthy fish. Fish patties could also be made with Tuna as the meat is tender and delicious. Fish patties make an exceptional dish as a starter or simply prepare a fish patties or stuff in a burger for lunch.
Patties are a flattened, usually disc-shaped, serving of ground meat or meat alternative. The meat is generally cooked, spiced and usually given a nice egg dip and rolled on breadcrumbs to get a very crunchy texture and fried until golden. To prepare this mouth-watering fish patties, firstly boil the potatoes with little salt and keep aside. Add little salt and pepper on both side of the fish fillets and cook the fish in water for 5 minutes. Drain water until all the moisture is gone and the fillets are dry.
Take a bowl, add the boiled fish pieces, boiled and mashed potatoes (mainly used for binding), mix and mash them together. Divide into two parts. In one part, add pepper, chopped garlic, salt to taste, green chillies, lime juice, mix well and make into small balls and keep aside. In another bowl, beat egg and put some bread crumbs in another plate. Now dip the balls into the egg mixture and then roll in the bread crumbs and make it into any shape you like. Shallow fry the fish patties until golden and crisp.
For another part of fish mixture, heat very little oil in a pan; add chopped onion, salt to taste, green chillies, ginger garlic paste, pinch turmeric powder and mix well. Add coriander powder, chilli powder, freshly chopped coriander leaves and mix well. Now mix in the fish and potato mixture and mix well.
After its cool enough to keep on the palm, make equal portions of circular or oval shapes them as patties or cutlets, dip in egg mixture and roll onto bread crumbs and give a shape and shallow fry till golden brown colour. These shallow fried spicy fish patties made from fish, potatoes, garlic, chilli and freshly chopped coriander leaves make a tasty light supper or after school snack. Serve with shredded salad or sautéed vegetables and tomato ketchup.
To try this recipe, click on the below link to view the video on making of fish patties:
https://www.vahrehvah.com/fish-patties-recipe
Enjoy Cooking!