Every thing about dry fruit laddu recipe,dry fruit laddu recipe in hindi,dry fruit anjeer. :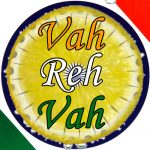 Dry fruit laddu is a very popular Indian sweet specially prepared for lactating mothers. It is an excellent sweet delicacy made of wheat flour, gond or gaund (mastic gum), ghee, almond, pistas, raisin, sugar, coconut powder, cardamom powder and sugar.
Dry fruit laddu is a very healthy dish and provides warmth to the body and is often eaten during winters. Dry fruit laddu is commonly called in various other names like Gaund ke Laddu or Panjiri which is a popular North Indian sweet made with whole wheat flour and edible gum fried in clarified butter, heavily laced with almonds.
Gond or Gaund is an edible gum extracted from the bark of a tree and helps provide heat to our body. Gaund ke laddu is generally given to nursing mothers as it helps in increasing the body heat and assist in the production of breast milk.
Dry fruits are considered to be exceptional essential nutrient and are very beneficial to health. They are used in number of Indian sweets to especially make it a rich and flavorful dish. Dry fruits are used in sweets like ladoos, burfis, kheer, kashmiri pulao, halwa or kaddu ka kheer etc.
Normally for preparing the dry fruit laddu, apart from using the dink (edible gum), other ingredients like dry coconut, poppy seeds (khus khus) and dry fruits are used. Dry fruit laddu is very delicious to taste and flavorful too. Dry fruit laddu is also called as Dink Laddu or Dinkache Laddu (in Marathi) or Antina Unde (Kannada). They can be eaten by anybody especially lactating mother and growing children. It is said that the dry fruit laddu originates from Rajasthan (North India) and this dish involves a lot of frying in ghee as well as dry roasting.
The edible gum is easily available in the markets and is available in crystal form as pearly yellowish translucent pieces of varying sizes. The bigger crystals are a bit expensive than the small ones. These delicious gaund ke laddus are a traditional winter delicacy that is had with a glass of warm milk for breakfast or makes a perfect dessert after a nice scrumptious meal. For preparing this simple and luscious dry fruits laddu, in a heavy bottomed pan heat ghee and fry gaund or gond.
Roast wheat flour in some ghee on medium low flame stirring continuously till it gets a nice golden color. Add coconut powder and crushed dry fruits. Mix well till all ingredients get combined well. Add remaining ghee and cardamom powder.
Add sugar and mix well and let it cool. Now form this mixture into laddu and place in a plate. Later you can store them in airtight container for few days The dry fruits laddu is rich in taste and may sound heavy on calories, but eating once in a while doesn't matter especially during festive days.
You can pamper your taste buds and enjoy relish this traditional winter delicacy. They are often prepared during Diwali festival. Do try this fantastic recipe and click on the below link for the detailed recipe:
https://www.vahrehvah.com/dry-fruit-laddu-recipe
Dry fruits are considered rich source of nutrients and mainly used for many delicacies to make it rich and aromatic. Most of the dry fruits can be eaten just like that or added to stir fries or salads to give crunchiness. Dry fruits are excellent source of minerals and vitamins and they are easy to digest and help keeping us healthy.
Raisins are made by drying the grapes and are rich in sugar content. They are good sour of iron thus useful for anemic people. Cashew nuts provide protein and fiber to body. They are also rich in mono-unsaturated fat that is helpful in preventing heart problems.
They are also good source of potassium, B vitamins and folate and contain useful amounts of magnesium, phosphorous, selenium and copper. Almonds are good source of Iron, copper, phosphorus and vitamin B1 which help in the creation of new blood cells, hemoglobin and help in proper functioning of vital organs of the body.
Walnuts are the only nuts that have omega-3 fatty acids in high amounts and Omega -3 fatty acids are helpful in lowering triglycerides. Pistachios have a yummy taste and flavor and are prized for its addition in delicacies like pista ice-cream, halwa or burfis etc. Pistachios contain a wide variety of nutrients called carotenoids which is beneficial to eye health. They contain fiber, which helps people feel fuller for longer periods of time. Fiber helps keep the digestive system operating normally and prevents constipation. They are an excellent source of vegetable protein and are eaten with grains, vegetables, and fruits that help you add complete protein to your diet