Every thing about tindora sabzi recipe,tindora recipe gujarati,tindora recipe. :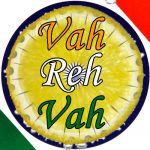 Tindora or Ivy gourd is also called by different names like the parwal, kundru, tondli in Marathi, Toroda, kunduri (Oriya), kovai, kundri or kovakkai in Malayalam and kovakka in Tamil, Dondakaya in Telugu or also baby watermelon or little gourd is a tropical vine.
Botanical name of Ivy gourd is coccinia grandis, a perennial herbaceous vine. Ivy gourd is a tropical plant in the pumpkin family and is an aggressive climbing vine that can spread quickly over trees, shrubs, fences and other supports. It is an outdoor plant but prefers a sunny sheltered position and a sandy soil. Being a perennial plant, it can spread vegetative or by seed. The stem is a herbaceous climber or perennial slender climber with occasional adventitious roots forming where the stem runs along the ground.
The tendrils are long, elastic with coil-like springy character that can wrap around the host to the entire length. The leaves are classified as palmately simple with five lobes while the shape varies from the heart to pentagon form. The size of the leaves is approximately 5 10 cm in width and length. The flower is large and white about 4 cm in diameter and contains five long tubular petals. The ivy gourd fruit belongs to the berry type: oval and hairless with thick and sticky skin.
The raw fruit is green in color and turns bright red when it is ripe. The mature fruit is usually from 25 to 60 mm long by 15-35 mm in diameter and contains several pale, flattened seeds. Ivy gourd is available after the rainy season for about 6 months in a year.
Most of the people love to grow this vegetable in their own kitchen garden. A variety of dishes can be prepared with this versatile vegetable like fries, chutney or stuffed with masala. Few also like to add it in Gojju which is usually prepared with the tender ivy guard. This fresh tender gourd is an easy dish for starters and a summer delight! Coccinia grandis' native ranges from Africa to Asia including India, Philippines, China, Indonesia, Malaysia, Thailand, and Vietnam, eastern Papua, New Guinea and Northern Territories (Australia) (PIER, 2003).
Seeds or fragments of the vine can be relocated and lead to viable offspring. Once Ivy Gourd is established, it is presumed that it is spread by birds, rats and other mammals. In Hawaii, PIER (2001) suggests that the fruit may be dispersed by pigs.
Long distance dispersal is most commonly carried out by humans due to its culinary uses or by mistake. Coccinia grows in dense blankets that shade other plants from sunlight and high-jacking nutrients. Native to tropical Africa and Asia, it was introduced to Hawai'i as a backyard food crop.
It is sometimes tolerated along garden fences and other outdoor features because of its attractive white flowers. Ivy gourd's various medicinal qualities describes that the juice of the roots and leaves is used in the treatment of diabetes.
The leaves are used as a poultice in treating skin eruptions. The plant is used as a laxative. It is used internally in the treatment of gonorrhea. Aqueous and ethanol extracts of the plant have shown hypoglycemic principles. Some counties in Asia like Thailand prepare traditional tonic like drinks for medicinal purposes.
There are a variety of recipes from all over the world that list Ivy Gourd as the main ingredient. It is often compared to bitter melon. The fruit is commonly eaten in Indian cuisine. Natives of Thailand, Indonesia, and other Southeast Asian countries also consume the fruit and leaves.
Cultivation of ivy gourd in home gardens has been encouraged in Thailand due to its being a good source of several micronutrients, including vitamins A and C. It is eaten as a curry, by deep-frying it; stuffing it with masala and sautéing it; or boiling it first in a cooker and then frying it. It is also used in sambar, a vegetable and lentil-based soup. Ivy gourd is rich in beta-carotene. Tindora contains a fabulous mix of complex carbohydrates, fibre, and a vast array of B vitamins and minerals. It is quite a valuable source of nutrients.
New research shows that consuming 50 grams of kundru daily can help keep your blood sugar under check. A three-month study conducted by doctors at the Institute of Population Health and Clinical Research, Bangalore, has found that the common kundru, which looks like a poorer cousin of the tasty gourd parwal and has no particular gastronomic appeal, can reduce blood sugar levels in patients with mild diabetes. The team found that sugar levels in new diabetics, with fasting blood sugar counts below 200, can drop by 16% by simply slurping the curried vegetable, known to botanists as Coccinia indica.
It also reduced post-prandial blood glucose (sugar count after a meal) by 18%. Kundru Chana dal is a curry prepared by using Kundru fruits with Chana dal (Chickpea splitted seeds). Among the natives this preparation is popular for its delicious taste but the traditional healers are aware of its health benefits.
According to them this preparation is especially useful for the patients having diabetes. It is also useful in biliousness and diseases of blood. During fever the use of this preparation with meals, helps in reducing the high temperature.
Ivy gourd has been classified as a medicinal herb in traditional Thai and ayurvedic medicine. The parts used in diabetes treatment are the leaves, but the primary use of ivy gourd is culinary, and it is considered a vegetable. Ivy gourd contains beta-carotene, a major vitamin A precursor from plant sources. It is also considered a good source of protein and fiber. The nutritional value per 100 gms of edible portion of Tindora or Ivy gourd is: Energy (KCal): 21 Protein (g): 1.4 Carbohydrate (g): 3.4 Fat (g): 0.2 Calcium (mg): 25 Iron (mg): 0.9