Every thing about AMROOD KI CHUTNEY | Vahrehvah :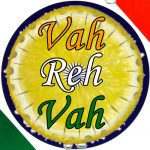 Amrood Ki Chutney is a traditional dish from the Indian cuisine prepare from a classic fresh guava pulp with ginger, mint leaves, coriander, green chillies and lemon juice. This sweet-tangy tasted chutney can be served with any spicy cutlet or snack. It is easy to prepare, time saving and nutritious with lots of fibers. Amrood in Hindi is the other name of Guava in English.
This palatable soft and delicious chutney can also be served with hot roti, poori, chapatti, naan or steamed rice. Guavas are a very popular fruit and used in many a variety of recipe as guava jam, guava tart or guava cheese (a chewy fudge-like sweet, is best made with fresh guavas. They are a rich source of vitamin C). Guava fruit is native to the warmer regions of the Americas especially southern Mexico and Central America.
The hot weather of the East Indies was the ideal climate and there on widespread to India by the Portuguese trading ships from the Americas where this musky odor fruit originated from. The fruit flesh, which when ripe can be white, pink, yellow or even red and is rich in vitamins. It is said that during the World War II, the Allies, to ensure quick healing of their fighting troops' wounds, added Vitamin C-rich guava powder to military rations.
Guava juice and nectar are among the most popular fruit beverages in the Carribbean. Cooking rids the fruit of its pungent smell and is the most common method of preparation. In the Americas, the ripe fruit is a common ingredient in cakes and pies, ice cream, punch, jelly, pudding, sauce, jam and marmalade. Apart from the rare guava chutney and sherbet, the fruit is eaten raw as well in the ripe form also.
Slices of ripe guava sprinkle on top with a little salt and chilli powder/ black pepper powder is truly a very adorable fruit chaat to many. It looks very simple but taste luscious. Generally the amrood ki chutney is prepared of raw guava pulp as the ripe pulp is too pungent. The guava fruit is a rich source of vitamins and antioxidants, making it a great anti aging fruit.
Making the amrood ki chutney or guava jam is a great way for the kids to enjoy it on their toast. Amrood ki chutney is a wonderful dish as it is low in calories contains no fat and as guava is a high fiber content is sometimes referred to as a fat burning food which also is good for helping the body remove toxins and contains antibacterial properties.
To prepare this yummy sweet and tangy amrood ki chutney, firstly wash the guavas well and cut them into pieces. Add this into the mixer with the rest of ingredients like green chillies, fresh coriander and mint leaves, little salt and sugar and blend it until a smooth paste is formed. The amrood ki chutney is ready.
Serve with delicious hot snacks or Indian breads. To gain the loads of benefits of guava and get to take advantage of all the nutrients this fruit offers, make sure you try this yummy amrood ki chutney and serve your family and friends.
Click link and get detailed recipe at:
https://www.vahrehvah.com/amrood-ki-chtney-1
The fruit is low in calories and is rich in fiber, but its most important nutrients are the water-soluble Vitamins B and C, and the fat-soluble Vitamin A. Most of the Vitamin C is in the skin and the outer rind, with very little in the pulpy core. Apart from its delectable taste and the medicinal value the fruit holds, guava continues to be a favorite choice from the fruit kingdom.
Buy guavas that are firm and green, when the color is beginning to show signs of mellowing, and eat them before they become over-ripe. Guava fruit is good for digestion, help lower high cholesterol, relieve high blood pressure and strengthens poor blood circulation. Guavas also control diabetes, protects prostrate, reduces the risk of cancer. So do eat up and enjoy the amazing benefits of guava.