Every thing about ZUCCHINI FRY | Vahrehvah :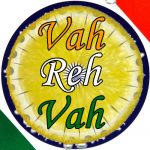 Zucchini fry is an excellent battered with tempura batter and deep fried dish. It makes a delicious appetizer or snack especially when zucchini is mixed with other tempura fried vegetables like eggplant, broccoli, carrots or cauliflower. Zucchini is a flexible vegetable that lends itself to different preparations.
It is an excellent summer fruit squash and is popularly known as Zucchini or summer squash. Gastronomically a exceptional vegetable with great nutritional values that also has several health benefits. Zucchini is a cylindrical shaped vegetable similar to cucumber or melon, it has a sweet and tangy flavor and is commonly available in green and yellow colors.
This veggie is an integral part of traditional Italian, French, British, Spanish, and modern American, Australian, and Mexican cuisines. Zucchini fry is unique in taste and has an exceptional flavor. These fries make a great side to any meal or fun snack or also can be an amazing snack or appetizer. These fast food fry knocks off not only the taste but also can be made with different seasoning mixes.
Zucchini is low on calories and makes ideal stomach filler for those trying to lose weight. Zucchini or summer squash is more similar to a cucumber having a sweet, tangy flavor and leaves aside a good taste tingling on the taste buds. Zucchinis can grow as large as a baseball bat but have little flavor when they reach this size.
The flavor of zucchini is excellent when it is less than six inches long. Zucchini and other summer squash varieties contain vitamins A and C and also rich in potassium and calcium. Zucchini has fewer calories and fewer more complex carbohydrates. Zucchini fry is crunchy, delicious, light, and flavorful and munching on these fries would make a great snack.
Zucchini contain about 95 percent water hence makes you feel heavy but is actually very low in calories. A cup of zucchini contains only about 20 calories. Zucchini is a great vegetable and makes a great vegetable in salads, stir fries and a best way to incorporate it into a meal. Sliced zucchini can be added to a sandwich or grilled for a side dish.
Being so low in calories means that zucchini is a good addition to a diet and fills up the stomach without filling out the waistline. For preparing the Zucchini fry, firstly clean the zucchini and cut them into long strips. For marinating, add chili powder, turmeric powder, salt and mix well. Add rice flour to this mixture mix well and apply this mixture to the Zucchini cut strips.
They should be coated well and keep aside. Now pour some oil in a non stick pan and when it gets hot add the coated Zucchini and cook them on a very slow flame till both sides are cooked and crispy. Remember to pat the zucchini dry after washing as this will help the batter to stick to the zucchini.
Do try this recipe and enjoy the flavor and taste of zucchini. Click on the link for detailed recipe at:
https://www.vahrehvah.com/zucchini-fry-recipe
To enhance the basic recipe of Zucchini fry, try innovation and creative ideas experimenting with different seasonings and dipping sauces for fried zucchini. Spicy flavorings added to the batter make a nice pairing with a ranch dipping sauce.