Every thing about SALAD NORTH INDIAN STYLE | Vahrehvah :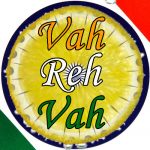 This North Indian Style salad is a very simple and popular dish made with finely peeled and diced cucumbers, tomatoes, onions; fresh coriander leaves spices with finely chopped green chilies, cumin powder and fresh lime juice to give that punch to the palate. Salad North Indian Style is a common cucumber salad made with a variation to give that tangy zest, looks and tastes fresh and keeps you cool too.
Cucumber also known as kheera in Hindi is a very common and well known vegetable used for making a variety of salads and can also be eaten raw on its own sprinkling little salt and pepper or plain. This dish is an excellent summer dish that keeps us all refreshing and soothing. To this you can also add other vegetables of your choice that you normally use in making salads.
North Indians generally eat roti, chapatti or naan as wheat is the staple food and this is usually accompanied with a spicy hot gravy curry and raita. This salad amazingly balances the fiery spices and cools the stomach. Cucumber not only provides the body with essential nutrients but also is an excellent re-vitalizer for the skin, hair and eyes.
They are generally eaten raw in salad and usually in very hot places you can also find many cucumber vendors who sell peeled, cool, and ready to eat cucumbers which give wonderful relief to bear the scorching heat. It keeps you refreshing and energizes your body system.Cucumber also tastes extremely good when added in sandwiches and burgers along with other veggies and spices.There are a wide variety of salad that can be made with vegetables, legumes, fruits or mixed, meats and seafood.
Few of the popular salads includes:
Fruit salad, Sprouted moong dal salad, Cheese and pasta salad, Chicken salad, Russian salad, Baby lettuce salad and Green salad etc.
Cucumbers are a good source of Vitamin A, Pantothenic Acid, Magnesium, Phosphorus and Manganese, Vitamin C, Vitamin K and Potassium. Vitamin A is good for eyesight, potassium basically helps in stabilizing blood pressure, and Vitamin C is beneficial for all those suffering from diseases of teeth and gums. It is said that diabetics have found to benefit from the consumption of cucumber and cucumber juice.
Salads can be eaten anytime or may also be served at any point during a meal. They made be served as appetizer salads or side dish or in main course etc. Appetizer salad are light salads that stimulates the appetite as the first course of the meal while main course salads can contain good portion of proteins such as chicken breast or slices of beef. Onions are endlessly versatile and an essential ingredient in countless recipes.
They render an amazing pungent flavor to various dishes. There are a variety of onions that differ in size, strength and color. The yellow onion is light golden skin and yellow flesh with strong taste. White onion is large in shape with strong flavor and good for stuffing or baking and usually used in raw salads. Red onions have a distinctive red/ purple skin and the flavor is mild and quite sweet.
They are good for salads, marinades, salsas and roasts. Herbs are excellent aromatic ingredients that boost the nutrients in your everyday meal. They are best used as garnish for soups or salads and various curries. Cilantro or coriander leaves has great health benefits which all can use in the vitamin deficient food we eat daily. They naturally give special fragrance and flavors to the dish making it more appetizing and exotic.
To prepare the Salad North Indian Style, firstly chop all the veggies that you wish to use and add all the ingredients in a bowl and mix thoroughly. Set aside and serve at room temperature. This dish is very simple and easy to prepare as it does not require any cooking time. Do make this dish a part of your daily meal which gives you all the essential vitamins and minerals required for your body.
Click on the below link for detailed recipe
https://www.vahrehvah.com/salad-north-indian-style-recipe
You can use a variety of vegetables to make the Salad tasty and nutritious. Common vegetables used in a salad include cucumbers, bell peppers, tomatoes, mushrooms, onions, spring onions, avocado, carrots, celery and radish. The juice of lime is one of the main ingredients that make a good and tangy dressing to any salad. The juice of lime can do wonders to the body and can relieve a person from numerous diseases. Lime can be used in different ways.
Because of its acidic property, it has natural antibacterial component that naturally fights off bacterial infection. Since lime is rich in vitamin C, the lime juice is very effective in boosting the immune system. The lime fruit is also a good source of calcium, natural sugar, and citric acid. Lime juice can also be mixed in fruit salad or garden fresh salad for added tangy flavor and for the other ingredients to retain their natural color. Lime can also be used in making soups, gravy and sauces.