Every thing about METHI THEPLA | Vahrehvah :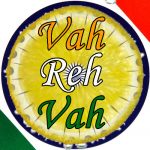 Methi Thepla is an unleavened flatbread very similar to a chapatti baked on a tawa or griddle. It is a very popular dish from the Gujarati cuisine. This Gujarati variation has fenugreek leaves mixed into the dough of besan (chickpea) flour.
Methi Thepla is quite similar to the normal methi chapatti but here the besan flour is used instead of the normal whole wheat flour (atta). Most of the dishes from the Gujarati cuisine are vegetarian and very healthy and nutritious diet. Methi is a very popular green herb which is also commonly known as fenugreek leaves in English, menthya in Kannada, menthe akulu in Telugu.
They are used in making a lot of dishes in India. Aloo methi is a very popular dish or the methi chicken is a very yummy and refreshing dish especially prepared during special occasions in north India. Methi chaman is yet another popular dish. The names of dishes would go never ending as fenugreek leaves add a lot of nutrition and is rich source of protein, iron and calcium.
Thepla can be prepared in various ways and it's usually said as the cousin of paratha. Instead of stuffing the vegetables in the paratha, the chopped or grated vegetables are actually kneaded along with the dough itself finely. It's one of the best ways to include all those extra proteins, nutrients from the veggies in the dish especially for those kids who do not eat vegetables as such.
Interestingly Theplas have a long shelf life than the parathas and are actually the popular food carried in train journeys by most of the Gujarati families. Apart from the regular methi thepla you can also prepare a variety of other theplas like the carrot thepla, lauki (bottlegourd) thepla, palak (spinach) thepla or the radish thepla etc.
Theplas can be made ahead and does not require refrigerating. It can also be eaten without any other curries or gravy and is an ideal food for any kind of travel or for carrying in lunch boxes. Theplas could also be just eaten or with curd or raita too.
To prepare the methi thepla, mix both the flours with salt and keep aside. Make a depression in the middle of the flour mound add the freshly chopped greens, methi and cilantro (fenugreek and coriander leaves) into the flours. Fry chopped green chillies in ghee and add on top of the leaves and add the rest of the ingredients except the yoghurt and mix well.
Use the yoghurt to knead the flour into smooth dough. Make sure not to add too much of yoghurt and make the dough too soggy as it would be difficult to roll them. Let the dough rest for about 10 mins before rolling. Heat the tawa or griddle to screaming hot. Roll on the theplas as thin as possible and fry on the hot tawa with a little oil or ghee.
Serve hot with a dollop of butter on them. Serve them with delicious and yummy kachumber dahi raita or moong dal salad. If you do not have yoghurt you can use a tsp of oil and warm water to knead the dough. Whipped cream also works wonderfully. Methi thepla is a very healthy and nutritious food as chickpea flour increases the protein content and reduces carb content as compared to normal rotis or parathas.
In addition, methi leaves also add to nutrition with protein, iron, and calcium. The spices including coriander leaves, saunf (anise seeds), ajwain (carom seeds), etc add to the flavor as well as the nutritive value. Methi Thepla is a versatile dish which can be eaten for breakfast, lunch, snack or even dinner. They are both healthy and tasty. Would recommend that every person should include this dish in their daily meal!
Do check for the details on quantities at the link:
https://www.vahrehvah.com/methi-theplas-recipe
Fenugreek is an excellent herb that is basically found in Europe. The seeds and flower of this herb, both are useful in order to make various medicines to include in homemade remedies. Its anti-oxidant and healing properties are vastly useful for respiratory system, various digestion problems and heart related illness can also be cured or prevented with the use of Fenugreek herb.
Consisting of Potassium, Calcium, Iron and various kinds of Vitamins, Fenugreek is a complete food item. Fenugreek herb or seeds is excellent in reducing ones cholesterol level or to loss extra kilos, adding fenugreek seeds in dishes (that you eat daily) is appropriate. Doing so will also improve the metabolism rate while protecting heart from many heart illnesses and enhancing cardio vascular health.
However, diabetics can also include fenugreeks seeds in their food to balance sugar level in their body, especially if soaked in curd and consumed early morning, before breakfast, it acts complete controller of diabetes. Fenugreek herb is even very useful for lactating woman; it not only helps in stimulating uterine contraction but also sooths the paining sensation in vagina.
Lastly, any skin inflammation disease can also be treated by Fenugreek, as its anti-oxidant properties directly repair inner layer of the skin while protecting it from outer norms. Fenugreek leaves have a unique and slightly bitter flavor and they are also rich in Calcium and Magnesium which is anti- ageing. Fenugreek leaves are commonly used as culinary vegetables.
Steaming is considered the best method of cooking leaves as in this process, the vitamins are retained and the vegetable is palatable. The leaves of fenugreek are aromatic, cooling and mild aperient. They are the best cleansers to body, highly mucus-solvents and soothing agents.
To boost cooking flavor, you may add fenugreek leaves to any kind of cooking using dal, vegetable, rice, or atta (chapathi flour). Fenugreek leaves are enriched with minerals like potassium, calcium, and iron. Fresh leaves comprise 3 to 5 % of protein. Fenugreek leaves are enriched with Vitamin C. The Vitamin K from fenugreek greens is comparable to spinach.