Every thing about METHI MANSHA | Vahrehvah :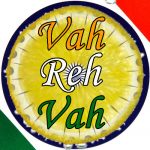 Methi Mansha is an excellent East Indian lamb entrée spiced with fresh fenugreek leaves, onions, tomatoes, ginger and garlic and spices. This is a very popular dish in most of the restaurants and dhabas. Methi leaves or fenugreek leaves cooked in a onion, tomato based gravy gives a nice taste and flavor to the dish even though the fresh methi leaves are slightly bitter in flavor. Methi leaves are one of the fresh greens available any time in the year.
Methi leaves are rich in protein, calcium, phosphorus and iron in their natural forms, its mineral and vitamin contents are also very high and this is easily assimilated by our body. Methi is a wonder herb and can be added to any vegetarian or non-vegetarian dish. It gives an amazing aroma and flavor to the dish. Cooked along with lamb/ mutton they give a very good taste.
Few people add palak (spinach) leaves also in this recipe to balance all over powering taste of methi and it also gives more quantity and color to the dish. Methi Mansha is a very healthy and nutritious dish. This dish is also popularly known as Methi Gosht which is an exceptional dish preparing usually during Muslim marriages and festivals.
There are a variety of meat delicacies and is very popular from the Nawabi cuisine. Meat is a good source of Protein, vitamin B and iron. When cooked perfect with the right amount of spices and ingredients it tastes truly divine and delectable. Since meat (beef, lamb or mutton) is high in saturated fats, it is always better to go for leaner cuts whenever possible.
Fenugreek leaves are available in fresh or dried form. They are bitter in taste and are recognized as a powerful herb. They have slender stems and the tripartite, serrated leaves appear in light green color. Each fenugreek seed shell or pod produces around twenty brownish yellow seeds. The bitter, spicy, pungent, aromatic seeds appear oblong, small, flat, and hard.
To enhance or boost the flavors in the cooking, you can add fresh fenugreek leaves to any kind of dish like dal, vegetables (aloo methi), rice or atta flour (methi paratha). Murgh methi or methi chicken is one of the most favorite dish of many and a well known exotic and delicious Hyderabadi curry. Protein enriched chicken cooked with fresh methi leaves that are rich in calcium, potassium and iron.
For preparing the methi mansha, firstly grind the onions, garlic, ginger and chillies. Wash and chop the fenugreek leaves and keep aside. Wash the mutton pieces and keep aside.
Heat oil in a pan or kadai adding the spices to it and fry it well till the raw flavors are gone. Add the mutton pieces and fry well. When you get a nice aroma filling the air, add water to it and mix.
When the mutton is getting cooked, add the fenugreek leaves and tomatoes and stir well. Cook till the mutton becomes soft and remove from the flame.
The Methi Mansha is ready to be served. This dish goes very well with rice, roti, chapatti or any Indian bread. For people who love eating meat this is a fantastic dish with a alluring flavor and taste.
Click on the link for detailed recipe:
https://www.vahrehvah.com/methi-mansha-1
Fenugreek leaves are enriched with minerals like potassium, calcium and Iron. The leaves have good dietary fiber and are enriched with Vitamin C. The vitamin K from fenugreek leaves is comparable to spinach. Fenugreek leaves are cooling, mildly laxative, pungent, and aromatic.
Consumption of fenugreek leaves restores excellent digestion abilities. You will not get common digestive problems like digestive disorders and iron deficiency. It is also good for Lowering type-1 and type-2 diabetes, Lower serum cholesterol, triglyceride, and low-density lipoprotein.