Every thing about KOKUM SHERBET | Vahrehvah :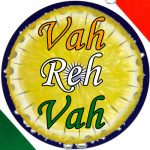 Kokum sherbet is an exotic popular coastal drink made from the thick extracted juice of kokum, sugar and citrus acid. It is a refreshing tangy chilled beverage extremely beneficial during the hot summer days. Kokum sherbet is one of the favorite beverages amongst all the Konkanis, people living in and around the Konkan region of Maharashtra and Goa. It is also popular in the Karwaar region of Karnataka.
There are many traditional ways of preparing this Kokum Sherbet. Using of both coriander and cumin seeds are also considered to be coolants and used in preparing this sherbet. This soothing summer cooler Kokum Sherbet is revitalizing and an exceptional cure for acidity and chilled sherbet is a healthy substitute for carbonate or caffeinated drinks and an brilliant acidity reliever.
Kokum sherbet is also added to many cocktails especially in most of the Goan bar attracting customers with delectable chilled cocktails to give an amazing punch and kick. For example Kokum, roasted cumin, lychee, lime and gin are mixed together to make a spicy, sweet sour drink with gin for that added kick.
Kokum as such is not known to many as it is a graceful tropical tree and grows mainly in the Konkan, Malabar and Kanara region of Western India. Kokum is scientifically known as Garcinia Indica or also called as Amsool or Sol. The Kokum tree blooms from November to February and the fruits ripen in April-May. The Kokum fruit (ratamba) looks very similar to the small variety plum and is dark purple color when ripe.
The fruits are harvested when ripe and only the rind is preserved by drying in the sun which is the Kokum. Sometimes salt is also rubbed onto the rind to speed up the drying process. Kokum is mainly used as a souring agent just like tamarind. It has a fruity and tangy flavor.
Kokum fruit is considered to act as a Cholagogue, and is also used in treatment of skin rashes caused by allergies. Kokum fruit is steeped in sugar syrup to make Amrut-Kokum, and is used to avoid sunstroke. While buying kokum, look for soft, pliable rinds. Good quality kokum is dark purple in color.
Another element of kokum is the kokum butter, an excellent emollient and is now used by cosmetics industry for lotions, creams, lip balms and soaps. Kokum butter has fairly high meting point, considered one of the most stable exotic butters (Shea butter, cocoa butter, etc) and hence doesn't need refrigeration.
It is extracted from the kokum seed and is supposed to reduce degeneration of skin cells and restore elasticity. Sol Kadhi is one of the excellent appetites arousing drink prepared with kokum and coconut milk. It involves almost no cooking. This is one of the amazing drinks from the Konkani cuisine.
To prepare the Kokum sherbet, firstly extract the kokum juice and add sugar and mix both in a heavy bottomed deep vessel. Heat and stir gently until the sugar gets dissolved.
Bring to boil and simmer the heat for 2 to 3 minutes. Take off from fire and cool. Add sodium benzoate and mix well. Once cooled pour this sterilized sauce bottles and seal.
Refrigerate the kokum sherbet. Kokum sherbet is an exotic and delicious juice well known to counteract the heat. Hence do prepare this juice and enjoy the enriching and soothing taste of the juice.
Click on the click and check the detailed recipe:
https://www.vahrehvah.com/kokum-sherbet-recipe