Every thing about CHALA CHARU | Vahrehvah :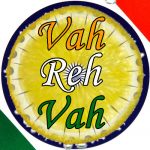 Chala charu or Challa charu is an authentic dish from the Andhra cuisine that is made with sour curd, spinach and some seasoning to give an excellent punch to the dish. Chala charu is generally served with rice. Chala charu is also commonly known as Majjiga charu or Majjiga pulusu or Challa pulusu which literally means spiced soupy buttermilk. This dish is similar to dish made is north Indian called as Kadhi.
The taste, color and its aroma is totally appealing and a dish made in most of the Indian houses in different ways region wise. Be it north or South India, yoghurt being the main ingredient in this dish is absolutely good for health and acts as a coolant to the body and is an excellent source of calcium.
There are various ways of preparing the Chala charu, a delicious buttermilk based spicy stew which is the Andhra version of Kadhi. The dish looks attractive having a tempting lemon yellowish color and is generally cooked with either vegetables such as potato, bottle gourd, green veggies, lady's finger, drumsticks or lentil dumplings and spiced with a delectable combination of fresh coconut and green chilies paste.
This dish has a little herby flavor of the curry leaves and coriander leaves, strong flavor of ginger garlic paste and sour and tangy tinge that tickles the palate. This is a refreshing, warm, comforting and a delicious yoghurt based stew. Chala charu is a classic Andhra recipe with subtle flavors.
There are a variety of traditional Andhra recipes which are very popularly craved for which include gongura pachadi, Gutti vankaya kura (Eggplant stuffed with spicy masala), Pulihora (tamarind flavored rice), Dappadam - Lamb Kadi, Chapala pulusu (fish cooked in tamarind gravy) and many more. Most of the Andhraites have their own style of preparing the Chala charu as per individual's choice and taste. Charu or Pulusu is a curry like stew typically tastes sour and cooked with tamarind paste or sour yoghurt. Other common bases are tomotes or mangoes.
The stew is generally seasoned with mustard seeds, cumin seeds, dry red chilies, green chilies, fresh curry leaves, fenugreek. The sour and tanginess in this dish compliments the veggies making them truly delectable and yummy. Fresh curry leaves makes the dish aromatic and curry leaves holds a special place in most of the South Indian recipes. Now it is also an important ingredient in Malaysian, Thai and Sri Lankan cuisines.
Curry leaves are used as a unique flavoring agent making it impossible to make rasam and sambar without them. Jeera or cumin seeds give a distinctive earthy and warm flavor to the chala charu. To prepare this mouth watering Chala charu, take some sour yoghurt and make it into buttermilk.
Do not add much water. Rinse and wash the spinach thoroughly and chop into pieces and keep aside. Take a small bowl and add some besan powder. Add little water and mix well until no lumps are formed. Take a pan and add some oil in it.
When it gets hot, add cumin seeds, fresh curry leaves and after they splutter, add ginger garlic paste and fry till the raw flavors are gone. Now add chopped spinach and allow it to cook for 3-5 minutes. After that add buttermilk and wait for 2 minutes. Now add green chili paste (as per your choice) and allow it to thicken and finally garnish with freshly chopped coriander leaves. The Chala charu is ready to be served with rice. To try this simple yet delicious recipe, do click on the below link for detailed recipe: