Every thing about GINGER CURRY | Vahrehvah :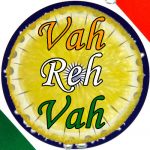 Ginger curry is a very popular dish from the cuisine of Kerala. It is commonly known as Injikkari or Puliyinji which is part of the major Kerala Sadya feast meal. Ginger curry is a simple sour, spicy and sweet curry which is a tickle to the palate and is supposed to be a side dish, more like a pickle. They are many versions of making the ginger curry. Ginger is the main ingredient in this dish.
Ginger has been used as a medicine in India for generations is a great remedy for a lot of digestive disorders. Ginger tea is one of the very popular and common treatments for cold in a lot of Asian countries as it is considered an aphrodisiac. Ginger since long has been used for many dishes mainly for its medicinal properties.
Ginger or Inji curry is an inevitable part of the Kerala Sadhya and is made from ginger, green chillies, tamarind and jaggery which lends it a hot, sour and sweet taste. It is commonly said in Kerala that eating the Ginger curry is equivalent to having 101 curries. This curry is commonly prepared in Kerala in coconut oil and mainly eaten during winter days.
The ginger curry is traditional rich and spicy. Apart from eating with the rice, this ginger curry goes well with Idli/ dosa. Ginger is a very popular tuber having a mild sweet and peppery flavor with spicy aroma. It acts as a useful food preservative and are available in fresh, dried, pickles, preserved or crystallized forms. Tender ginger is juicy and fleshy.
They are often pickle in vinegar or sherry as a snack just cooked to be used as an ingredient in many dishes. Ginger tea combined with honey forms a great pair for easy digestion whereas the mature gingers are fibrous and dry. The juice from this are extremely potent and is often used a spice in various Indian and Chinese recipes.
Ginger is an aid to relieve indigestion, gas pains, diarrhea and stomach cramping. Ginger can also be used as an excellent flavoring for most of the meat dishes like ginger chicken, crab in ginger sauce, ginger pickle etc. Ginger is also used as flavoring for few baking products like sweet ginger pastries, ice cream with candied ginger, ginger fruit cocktail etc. Ginger rasam is a very well known dish among the vegetarian and good for digestion.
For preparing the Ginger curry, wash, peel and chop the ginger finely and soak them in a little hot water. Chop the green chillies and slice and chop the coconut into small pieces. Drain ginger and put ginger, chilies, curry leaves, coconut into a pan.
Add a little water and salt. Cook over a slow fire till dry. Roast red chilies, fenugreek seeds and powder fine. Soak tamarind in a little hot water.
Heat oil in a pan and when it is hot add mustard seeds and when they crackle add cooked ginger mixture. Saute the mixture till it turns reddish brown and remove from fire. Add red chili and fenugreek powder. Add tamarind water and return to fire adding salt.
Add molasses (jaggery) and bring to boil. Simmer for few minutes and remove from fire. Allow it to cool and store in a glass container. Ginger curry gives out an incredible taste blended with mixture flavors and taste.
Do try out and enjoy its flavors.
Click on the link for detailed recipe:
https://www.vahrehvah.com/ginger-curry-recipe