Every thing about MASALA DOSA (SPICY DOSA) | Vahrehvah :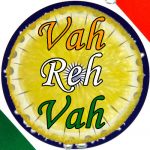 Masala Dosa is the quintessential South Indian dish and seldom who find any restaurant where this dish is not available in the menu card. As such Dosa is a very common dish prepared in every South Indian home where this is among the most awaited breakfast/ tiffin.
Dosa is basically a fermented crepe or pancake made from rice batter and blank lentils (urad dal) and is a staple dish in regions like Tamil Nadu, Andhra Pradesh, Karnataka and Kerala. There are a variety of dosas prepared and available in most of the restaurants and Tiffin centers.
Masala Dosa is a light, crispy crepe or pancake stuffed with spiced potatoes which is probably the most common form of dish available any where in southern India. Some of the popular dosas available are the plain dosa, masala dosa, rava dosa, onion dosa etc. You can have any type of stuffing in a masala dosa apart from the usual potato based curry.
Now days you can find an array of variations made in masala dosas like the paneer dosa, spinach dosa, chicken dosa and many more. Preparing the dosa at home looks very easy but it actually is laborious since for the masala dosa you need to prepare the Aloo bhaji apart from this, the green chutney or the garlic red chutney.
As the dosa batter is ground the previous night, the other chutneys and curry are prepared in the morning to keep it fresh. Masala dosas are basically eaten for breakfast or lunch and is rich in carbohydrates and proteins. There are various ways of transliterating dosa such as dhosha, dosay, dosai, dhosai, tosai, thosai, or dvashi. This is due to the different ways in which Tamil is transliterated across south-east Asia.
Before the masala dosa was invented, plain dosa was served with potato curry (aloo bhaji) without onions in a separate cup. During the shortage of potatoes, a slight variation was created in which potato was mashed and sautéed with onions together with other spices.
This was then filled inside the dosa instead of in a separate cup in order to hide the onions, which were not eaten by orthodox Hindus and Jains. Later this popularized and was known as "Masala dosa", from the sautéing of spices (masala) during the preparation of the bhaji.
From then on masala dosa is prepared as a crispy crepe, chutney spread over it and filled with potato onion curry wrapped and served hot with coconut chutney and sambar. In recent days, creating new variations and making it healthier the culinary skills have taken the masala dosas to greater heights by giving them different taste and flavors like Vegetable masala dosa, Chinese masala dosa, Paneer chilli dosa, Palak masala dosa etc.
For preparing the masala dosa, separately soak rice and urad dal for atleast 6 hours or over night in water. Grind to paste. The batter should not be too thick, if so you can add little water and make the batter to the right consistency. Add salt and mix them both together. Leave it aside in room temperature overnight.
Mix onion and chilies to the thin batter. Heat a pan or griddle with little ghee or oil. Pour a thin layer of the batter onto the hot griddle greased with oil. Spread out evenly with the base of a ladle or bowl to form a pancake. It is flipped to heat both crusts and removed from the griddle when the crust becomes dry.
For the masala filling (spicy filling), heat oil in a pan or kadahi and add mustard seeds and once they crackle add peas, onion and spices. Fry for about 5 minutes on medium heat or until the onions turn into golden brown color. Add potatoes, mix and cook until boiled. Add this filling into the dosa and roll. Serve hot with chutney, sambar and milagia powder.
Do try this masala dosa at home and enjoy the taste with your family and kids. You can make an innovative curry and fill the curry into the dosa.
Do click and check for the detailed recipe at:
https://www.vahrehvah.com/masala-dosa-spicy-dosa-recipe
Preparing this type of restaurant masala dosa at home is really easy, only thing you need is time and some planning!