Every thing about VEGETABLE JALFREZI | Vahrehvah, vegetable jalfrezi recipe, vegetable jalfrezi recipe indian, mixed vegetable jalfrezi recipe :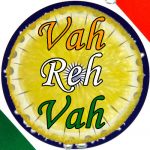 Vegetable Jalfrezi is an amazing dish made with a combination of various vegetables and spices. Jalfrezi is also known as Zalfrezi or Jhal frezi and is a favorite dish among the vegetarians. It is a type of curry where all the veggies are fried in oil and added to spicy gravy to produce a dry thick sauce. Vegetable Jalfrezi is a typical dish from the North West Frontier cuisine of Pakistan. Traditionally cooked like a stew with green chillies, the dish can be prepared from medium to very hot in taste.
Hence most of the people eating Jalfrezi cool it down by blending it with cream. Other main ingredients added in the vegetable jalfrezi are peppers, onion and tomatoes. There are numerous ways of preparing the Jalfrezi with meat, prawn, chicken, paneer or vegetables. Generally the spices used for making any type of Jalfrezi are the same but while making lamb or prawn jalfrezi, they are marinated for some time before preparing the dish. Usually the vegetables must be dense yet neither starchy nor watery.
Vegetables are blanched well and then fried and added into the jalfrezi gravy. Jalfrezi is somewhat the Indian version of the Chinese stir-fry made with curry spices. It is said that this dish has been created from the Mughal days where this dish was usually prepared with leftover meat and chillies. The name of this dish also comes directly from the Bengali word 'jhal' which means spicy or hot food and 'parhezi' the Urdu word means suitable for a diet, hence Jalfrezi.
Most of the Indian restaurants adapted the method to make stir-fry with marinated meats and add onion, bell peppers, and tomatoes to it. Vegetable jalfrezi can also be mildly spiced and looks very colorful. It is also nutritious and healthy dish as most of the veggies loaded with vitamins and minerals are mixed in it. Classic veggies like carrots, peas, capsicum, cauliflower etc are combined well in a mildly to hot spiced gravy that makes it a special dish which can be served to guests on gatherings and parties.
It is a tantalizing amalgamation of green bell peppers, ginger, tomatoes, coriander, veggies that includes French beans, potatoes, green peas, carrots blended with authentic Indian spices to give a wonderful aroma and delectable curry that gives a punch to all the vegetarian lovers. For preparing the Vegetable Jalfrezi, firstly wash thoroughly all the veggies and chop the onions, tomatoes and cilantro separately and keep aside. Make paste of fresh ginger and green chillies.
Heat some ghee in a vessel or pan and fry the onions till they turn golden brown in color and then add the green chillies and ginger paste to it and sauté well till the raw flavors goes. Now add the chopped tomatoes and cook them for a minute till they become soft.
Add the boiled vegetables and green bell pepper and mix well. To this add chilli powder, salt to taste, garam masala and pinch of sugar. Cook for 5 minutes and garnish with freshly chopped cilantro. Serve hot with roti or rice. Vegetable jalfrezi is a very popular party vegetarian based dish.
Do try this recipe and enjoy the sweet and saltiness flavors of all the veggies and spices. Click on the link for detailed recipe at:
https://www.vahrehvah.com/Vegetable+jalfrezi:35
This fantastic dish is sometimes strongly spices but still retains the flavors and textures of the vegetables. The dish visually looks attractive, appetizing and delicious, most important is very nutritious and healthy dish.