Every thing about ULAVA CHAARU | Vahrehvah :
]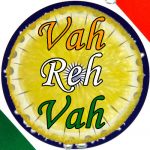 Ulava chaaru is a very popular traditional Andhra rasam. Ulava in Telugu means Horsegram and chaaru is rasam. This basically a Horsegram lentil soup made with tamarind water, tomatoes, red chillies, coriander, and other spices. This dish is eaten with rice or can also be had as a soup.
In a normal traditional south Indian meal course, rasam or chaaru is part of the meal and a must. Ulava Charu or Rasam is excellent having a spicy, earthy flavor and tastes great with white rice with butter or ghee on top. Ulava Charu is also useful for relieving colds and coughs as well as prevents the formation of kidney/bladder stones.
In Andhra it is usually served as a special dish for parties and weddings. It's a little thick based soup generally served with fresh cream or butter and rice. Ulava Charu is delicious to taste and relished more during winter times as its supposed to give heat to the body. Horse gram or ulava (in Telugu), Kulith (in Hindi), Kollu payiru (in Tamil) is a staple lentil for many South Indian farmer families. It is small, flat, oval bean with a dark rusty tan color with an assertive earthy flavor.
Horse gram is believed to prevent the formation of stones in the kidney and for those with the problem; consuming boiled horse gram water for one month will help to dissolve the urinary stone and can help cure it without surgery. It is also believed to be beneficial for cough and phlegm too.
Ulava Chaaru or soup is an exceptional starter which is totally low in fat and very good for health. Ulava or the horse gram helps to reduce swelling of body by water and is an ideal choice for obese persons to reduce body weight. Horse gram is rich in Iron and good choice for people suffering from iron deficiencies. Horse gram is not a very popular legume and is not used in many dishes but still Ulava chaaru is fine local delicacy from the state of Andhra Pradesh and served in all lavish parties.
The NRI telugu people for this delicacy and never miss eating it when visiting their home in Andhra Pradesh. It is home made usually in villages, because the preparation is labor intensive. However the ready to eat packaged Ulava Chaaru is readily available in all urban and rural food supply stores in the State.
Originally the horse gram (kollu in Tamil), is a much neglected gram / lentil with a lot of medicinal value. The rich fiber content and the body heat generating property of horse gram helps in reducing the body fat in a fast mode. It is well known that most of the cereals, pulses and grams have high proteins and beneficial for growth and muscle building. But even after knowing these advantages, it is hardly used or included in our regular diet. Doctors/ Dietician advise that one should have a good amount of vegetables and proteins apart from a reasonable amount of fats and carbohydrates.
Horse gram is one such healthy lentil that is readily available, cheap and can significantly assist in making life more healthy and fit. For preparing the Ulava chaaru, wash the legume (horse gram) well and soak in water for about 6 hours. Add some water and pressure cook the horse gram for 30-40 minutes. Separate the water from the seeds and keep aside. Heat oil in a pan, fry few dry red chillies, mustard seeds, cumin seeds, curry leaves for a minute and add tamarind water.
Then add the boiled water from the cooked horse gram, salt, green chillies and boil for 15-20 minutes. Now blend the boiled seeds (ulava) to a fine paste and add to the tamarind water. Mix well and cook until thick gravy is formed.
Remove from heat and serve with Idlis or rice. This can also be served as soup with cream on it. Do prepare this Andhra delicacy and enjoy the taste and its nutritional benefits.
Click on the link for detailed recipe:
https://www.vahrehvah.com/ulava-chaaru-recipe
Although the health benefits of horse gram have come to knowledge in the western world recently, it has been used for medicinal purposes by Indian Ayurveda since centuries together. From piles, rheumatism, removing of worms to curing conjunctivitis this Indian medicine branch has formed cure for all these elements from horse grams. Cough and cold is a very common problem. But even though there are lots of medicines available many times phlegm is difficult to extract from the body and the problem bounces back and again and becomes chronic. Horse gram powder or liquid is known to treat this problem with great effect and clears the body of all the residues of phlegm. The liquid of horse gram powder when taken regularly helps control and eliminate skin rashes, boils or eruptions. Horse gram liquid when taken during high fever is known to decrease the temperature.