Every thing about GOPALKALA | Vahrehvah :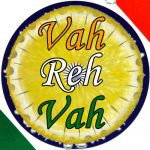 Gopalkala is simple yet delicious dish which is very similar to the south Indian curd rice except that this is made with poha (broken rice), curd, cucumber, ginger, fresh coconut and flavored with cumin seeds. Generally this delicious dish is prepared on the occasion of Janmashtami, i.e, the birthday of Lord Krishna. The devotees of Lord Krishna prepare Gopalkala and other favorite traditional dishes favorite to the Lord.
On the midnight of Janmashtami, these scrumptious dishes are offered to the Lord to welcome him. It is said that Lord Krishna was born in midnight hence Janmashtami is celebrated in the midnight singing and dancing in praise of Lord Krishna. Basically most of the varieties of sweets are prepared with diary products that include butter, milk or curd.
Gopalkala is one of those luscious salty recipe prepared during this festival. Prepared from beaten rice, curd, ghee and cucumber, this salty recipe is generally prepared in every home where the festival of Janmashtami is observed. Gopalkala is extremely easy and hardly takes few minutes to prepare. Gopalkala is offered to the Lord as Prasad and then distributed to all the devotees after the pooja and aarti.
Besides being delicious to taste and yummy, it is appetizing and stomach filling. It is an excellent recipe for those devotees who were fasting the whole day. Gopalkala is absolutely a chatpata and scrumptious recipe spiced with few green chilies, flavored with cumin seeds and gives a soothing, refreshing and cooling effect from cucumber.
Gopalkala is specially offered to Lord Krishna as the Lord is known for his love for milk, curd and butter. It is said that Lord Krishna would graze cattle with his fellow cowherd friends. At lunch time He would mix all the food bought by his friends with His own, and made a Kala. Hence, kala is a mixture of food with milk, curd, and butter.
For preparing this delectable rice based dish, firstly soak the beaten rice (also known as poha, atakulu) for about 10 minutes. Grate fresh coconut. Roughly chop the cucumber and finely chop the green chilies and ginger.
Melt little ghee in a small pan for the tempering and when the ghee gets hot, add jeera (cumin seeds), green chilies and ginger. Pour over the beaten rice and add in the remaining ingredients and mix well. Gopalkala is a healthy and nutritious dish that would be liked by one and all.
To prepare this dish, do click on the below link for detailed recipe:
https://www.vahrehvah.com/gopalkala
Janmashtami is a festival made of a variety of sweet delicacies like the laddus, payasam, kheer or shrikhand and so on. Gopalkala is also another name of the Dahi handi festival that comes from the dish prepared on this festival day.
The gopalkala dish is placed in the Dahi handi pot and most of the young men and women compete against each other to break open the pot placed high above the ground. In Maharashtra, group of men and women form human pyramids to break the Dahi Handi pot. Curd is an excellent diary product which provides lot of health benefits as it is a very good source of calcium, phosphorus, riboflavin, vitamin B2 and iodine.