Every thing about FALOODA | Vahrehvah, falooda, falooda recipe, falooda seeds, how to make falooda, kulfi falooda, falooda noodles, falooda kulfi, falooda sev :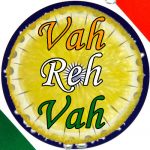 Falooda is an excellent refreshing summer drink made with rose flavored milk. Falooda is thought to have originated from Mumbai (Bombay) and is popular chilled drink/ dessert and a perfect way to cool of the scorching summer heat. Falooda or Faluda in Urdu is a traditional and popular cold dessert in southern areas of Asia and made by mixing rose syrup with vermicelli and tapioca pearls along with either milk or water.
It is an adaptation of the Persian dessert called the Faloodeh and was brought to the Indian subcontinent during the Mughal period. A fantastic and exotic summer drink throughout Iran, Pakistan, India, Bangladesh, Sri Lanka, Myanmar and the Middle East! It is available in most of the hotels and beach stalls.
There are various types of Falooda made that includes the falooda kulfi where falooda and kulfi are served together with syrup or Falooda Ice cream, where falooda is served with ice cream or another variation where sugar, tutti fruti, basil seeds and ice-cream (any flavor like vanilla, strawberry, mango etc) may be added and the rose syrup may be substituted with other flavors like kesar, chocolate, mango and Fig Falooda.
A famous type of Falooda, named the "Andrea", involves mixing various different rose syrups with creamy milk and premature tapioca pearls. Other variations where they include the basil seeds (sabza/takmaria), tutti frutti, sugar, and ice cream, however, it is not the same as the faloodeh made in Iran and Afghanistan. The vermicelli is also often used made from arrowroot rather than wheat.
Falooda is said to have been introduced in India by the Persis of Iran. The community makes this drink to celebrate the spring equinox on March 21. The drink though is more like a sundae named after the noodles that are used in making it. Eating a falooda is great fun because of the different texture of each ingredient, in particular the chewy, delicate gelatinous seeds and the soft noodles.
This is one of the amazing chilled desserts after eating a royal meal. Desserts are a favorite to all and can be eaten anytime. Falooda is very similar to a Thai drink namely 'nam manglak' which is prepared from basil seeds mixed with sugar, water and rose water. Another version made by the Iraqi Kurds is by adding thicker vermicelli whereas a similar modern East Asian drink is bubble tea.
Summers in Mumbai is made tolerable by drinking this exotic ice chilled dessert. Mostly during April and May you would find many sipping and gulping their way through the frothy pink concoction in tall glasses. The combination of chilled rose milk and ice cream is indeed irresistible and alluring. For preparing this chilled drink dessert, firstly pre boil the spaghetti and keep aside.
Preset little jello and keep aside then take a tall wide mouthed glass and add all the ingredients in layer form. First put in the boiled thin sized spaghetti followed by cold milk mixed with sugar, fruits, jelly, rose syrup or roohafza (can put any flavor of your choice too like mango, strawberry, chocolate etc), chopped dry fruits to give a nice crunchiness to the drink.
Lastly scoop in ice-cream and an ice cube to keep it chilled. Freeze this until served and serve chilled with a straw and spoon. (You can also add sabudana or basil seeds soaked in water) Falooda is a very easy to prepare chilled drink and one of the famous Asian dessert especially during summers.
Looks very colorful, delicious and easily digestible! Do treat this exotic chilled dessert to your family and kids would love to drink and is also an excellent drink and better substitute than the aerated drink. Fresh, enriching and nutritious! Click and view the recipe at: