Every thing about GARLIC CHUTNEY | Vahrehvah :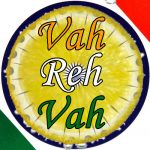 Garlic chutney or belluli chutney or lehsun ki chutney are all various regional names of garlic chutney in India. Garlic chutney is made from fresh garlic, dry or fresh coconut, groundnuts and red chilli powder. It is used for various cooking purpose in many Indian homes especially in the states of Maharashtra, Gujarat, Punjab, Rajasthan and northern Karnataka. It is also popular in few of the Pakistani homes.
Garlic chutney is a dry powdered variety that can be stored in bottles for few weeks. It is eaten either dry or mixed with curd, buttermilk or vegetable oil. It also be spread in the paratha and eaten as a spicy garlic chutney paratha. Garlic chutney could also be mixed with hot rice and ghee and eaten. The wet variety is made with fresh grated coconut and is for immediate use. It is often eaten fresh with hot bhakri (a roti made from jowar flour).
Garlic could also be added to Naan and made to delicious bread popularly known as Garlic Naan. Garlic chutney is origin to India especially from the state of Maharashtra, Karnataka and Pakistan. It is used as a condiment to various other dishes. In Gujarat it is known as Lasan vari chutney and isn't really a chutney at all.
It contains no sugar and uses only oil to preserve the pungent garlic and gun powder like chilli. It is probably more like an achar than chutney. There are many variations of making the Garlic chutney. One variety called as the sizzling hot garlic chutney goes well when served with coconut dosa or rice roti (pita roti).
Since generation, people not only use garlic for cooking purpose but have been using mainly for its medicinal values. This great bulb has a lot of benefits, because no other plant has been held out for so long as a cure for so many human ailments. That's why garlic has been considered as the "Wonder Drug". Garlic has been used medicinally for many years for treating bites, tumors, ulcers, snakebite, wounds, headaches, heart diseases, cancer, pimples, measles and many more.
It also prevents infections such as the common cold, cough because of its Anti-bacterial, Anti-fungal and Anti-viral property. Except for its slightly toxic smell, the garlic is also a top blood purifier. Garlic contains a range of compounds including "Allicin", which is a pungent oily liquid that gives crushed garlic cloves their characteristic smell, and has been shown to be the antibacterial agent due to its active sulphur.
Raw garlic is very smelly, so in order to reduce it smell, you can simply add it to your gravy, salad dressings, to soup, yummy pizza or just garnish it before serving or have it in your own style. To prepare this delicious Garlic chutney, firstly clean the garlic pods by removing the peel and keep aside.
Cut the coconut into small pieces. Put all the ingredients (garlic, coconut pieces, red chillies, tamarind and salt) and blend for a minute. Add very little water and blend for another 3 minutes. Remove from the mixie and put the chutney into a serving bowl. The garlic chutney is ready.
You can also add tempering to the garlic chutney. Garlic chutney is a favorite dish to many and can be accompanied with any type of Indian bread, plain hot rice, dosa, uttampam, appam etc. It's a dish that is truly delectable. Do try this recipe and enjoy the taste of the garlic chutney.
Click the link for detailed recipe:
https://www.vahrehvah.com/garlic-chutney
Garlic is an amazing flavoring agent that gives good aroma to the any dish when cooked well. Garlic helps to boost up our metabolism rate and help us to reduce our weight easily. It is also very good for diabetes as it helps to lower or regulate blood sugar. Garlic helps to prevent blood clots from forming, thus reducing the possibility of Strokes. Garlic helps to prevent Cancer, especially of the digestive system, prevent certain tumors from growing larger and reduces the size of certain tumors.