Every thing about FRENCH ONION GREEN BEAN CASSEROLE | Vahrehvah :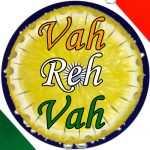 French Onion Green Bean Casserole is an incredible dish that combines caramelized onions and iconic green beans into a yummy white sauce and gruyere cheese to make an appetizing casserole. This dish is multi layered and unique to taste giving an excellent soupy taste. This dish is a wonderful Thanksgiving dish with a great taste and texture to make the French onion green bean casserole such a favourite.
A traditional casserole is a classic dish consists of pieces of meat or fish, various vegetables, starchy binder such as flour, potato or pasta and often with crunchy toppings. Generally all these ingredients are nicely cooked with the juices release from meat and vegetables during the cooking process. Further liquid such as stock, wine, beer, gin, cider or vegetable juice may also be added when the dish is assembled.
The word casserole in French means a saucepan which is a large, deep dish used both in oven and a serving dish. Casseroles are usually cooked slowly in the oven, often uncovered. They may be served as a main course or a side dish, and may be served in the vessel in which they were cooked. There are number of varieties in making of casserole such as shepherd's pie, lasagne, moussaka etc.
Other variations in preparing of casserole are Mexican Rice Casserole, Fiesta Corn Casserole, Rice & Lamb Casserole, Tune Noodle Casserole and many more. Casseroles are often considered the best comfort foods and are staple food at potlucks and family gatherings.
It is a popular one pot wholesome meal that is delicious, healthy and stomach filling. Of recent days, the casseroles are relatively modern inventions whereas early 18th century casserole recipes consisted of rice that was pounded, pressed and filled with a savoury mixture of meats such as chicken or sweetbreads.
Some- time around the 1870s this sense of casserole seems to have slipped into its current sense and cooking in earthenware containers had always been common in most nations, but the idea of casserole cooking as a one-dish meal became popular in America in the twentieth century, especially in the 1950s when new forms of lightweight metal and glassware appeared on the market. By the 1970s casseroles took on a less-than sophisticated image.
Casseroles are best for breakfast, brunch, and dinner, varying from the traditional meaty variety to the heart-healthy vegetarian interpretations. Breakfast casseroles are often based on ingredients similar to a quiche, with eggs, cream and a "breakfast" meat such as bacon or ham, but have expanded their repertoire to include cubed potatoes, hash browns, and a variety of cheeses in one recipe.
Dinner casseroles can have as many ingredients as the cook would like to include. But the basic ingredients will include chicken, a creamy sauce, and spaghetti noodles. Beyond those three items, the rest of the recipes may be completely dissimilar.
Vegetarian casseroles contain incredible flavours and warm texture than their meaty counterparts. Vegetarian casseroles aren't just popular with those whose diets are completely meat-free, but also with those who are striving for fewer calories and lower cholesterol in their diet for a meal that is better for their heart and overall health.
For preparing this delectable casserole, Slice 2 or 3 yellow onions in the same direction of the grain (not across). Melt 2 tablespoons butter in a large skillet over medium heat. Add onions with a pinch of salt and cook until they are caramelized, looking soft and brown (about 15 minutes). Add 1 tablespoon sherry vinegar and stir.
Remove from heat and set aside. For white sauce, melt 2 tablespoon butter in a saucepan over medium heat. Add 2 ½ tablespoons flour and whisk until smooth, cooking for about 3 minutes. Slowly whisk in 2 ½ cups cold milk. Season with salt, cayenne pepper, and pinch of freshly-grated nutmeg. Bring to a simmer on medium heat.
Add ¼ teaspoon dried thyme. Cook 2-3 minutes, stirring with a spatula. Remove from heat and set aside. Trim 2 lbs green beans and cut in half. Boil in salted water for 3-4 minutes. They will still be crisp. Drain and set aside. In a 9 x 13 casserole dish, spread out half of the caramelized onions.
On top of the onions, spread out all of the green beans and season with salt and pepper. Top with white sauce. Add half of the 4 oz grated Gruyere cheese, spreading evenly. Top with the rest of the onions. Mix 2/3 cup bread crumbs with melted butter and spread on top.
Put on the rest of the Gruyere cheese (2 oz.) and then a dusting of Parmesan cheese (1/3 cup grated). Bake at 375 degrees F for 30 minutes or until golden brown. Allow resting for 10-15 minutes before serving.
Casserole is complete balanced meal and has many health benefits as many vegetables are included giving this dish all the necessary nutritional value. The stock and liquid from the meat and vegetables or corn is really filling and low in calories. Therefore you can eat quite a lot of casserole without consuming too many calories. It's a healthy and nutritious diet food too.
Do give it a try.
Enjoy Cooking!