Every thing about BALUSHAHI | Vahrehvah,balushahi, balushahi recipe,balushahi recipe in hindi video, balushahi sweet recipe, balushahi recipe in marathi language :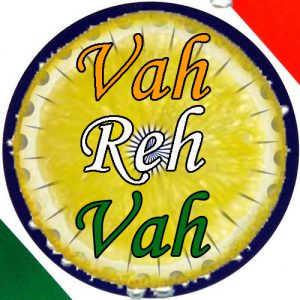 Balushahi
is a traditional Indian sweet popular all over
Indian
,
Pakistan
and
Nepal
. Balushahi is a sweet that appears similar to a glazed
doughnut
. This traditional Indian sweet is called as Balushahi in northern Indian and Badushah in the southern India.
Balushahi
is a luscious Indian sweet crispy outside and smooth and soft inside once fried.
Balushahi
is a delicacy made of all purpose flour (maida flour) and clarified
butter
fried
and dipped in sweet syrup which is simply irresistible.
Badushah
is one of the popular and favorite
South
Indian
sweet
especially prepared during marriages, functions and on
Diwali festival
. Badushah looks like a Indian
doughnut
smaller than the original doughnut size.
This sweet is a floury
fritter
that is deep fried and soaked well in
sugar
syrup to give a nice glazy appearance.
Badushah
is golden in color, crisp and
flaky
exterior which gives nice crackling sound when you bite and soft, tender and
juicy
inside. The making of
Balushahi
may vary region to region wise. In
northern
India
, the Balushahi is nicely garnished with pistachios, other nuts or even saffron threads whereas in southern India they use cardamom powder or rose water for flavoring. To prepare the
Balushahi,
add all purpose flour (maida) in a mixing bowl. Add cooking soda and baking powder to the maida and mix.
The cooking
soda
and baking
powder
helps in aerating the flour. Add ghee or butter or any other fat to the flour and mix well. Do not knead the flour into a
batter
. Just lightly keep mixing well. Add some curds and mix again. Once again do not knead the flour but just mix well. As you mix, you can see that the dough is all
flaky
.
This is the consistency needed for the dough to rise and have a nice texture. Keep it aside to rise for 10 mins. Mix the flour lightly and take lime size dough and make a ball out of it and make a dent or hole in the middle of the ball. In a wide pan, add
sugar
and little water and
boil
to make one string consistency sugar syrup, when the syrup is almost done start frying the
balushahi.
In a frying pan heat oil on a slow to medium flame and fry the
balushahi
till they turn light
golden
color. If the
oil
is too hot then the outside of the ball will get cooked real fast and get brown but the inner side will be raw.
So make sure you fry them on slow flame. As they turn golden brown remove them and dip them into the
sugar
syrup directly. Let it
soak fro
2
mins
and arrange on a plate. It's important to make sure that both the syrup and
badusha
are fairly warm. If you wait too long, the syrup will thicken and form crystals. And if badushah are not warm, they won't absorb
sugar
syrup properly.
Balushahi
is not a very
sweet
dish as it is only coated with
sugar
syrup
but tasty and the
flaky
texture helps in absorbing the sugar syrup into the balushahi to make it truly juicy.
Badushah
is easily available at every sweet or mithai shop.Normally there is an illusion among people that it's difficult to prepare the
balushahi
at home.
But I bet if you watch the video on making of
Balushahi
you would realize how easy it is to prepare at home. So without wasting time do take a moment from your busy schedule and watch the making of balushahi and delight your family and friends with this
delicious
juicy all time favorite Indian sweet. To watch the video click at:
Baloo sahi
Author : Admin
Published On : Jun 7, 2009
Preparation Time: 7 min
Recipe Type : Desserts/Sweets
Cooking Time : 25 min
Standing Time : 5-8 mins
Yield : 4 (4 servings)
Ingredient : Maida
Recipe of
Ingredient Name
Unit
Quantity
baking powder

---

tsp

---

1/4

---

butter or dalda

---

grams

---

50

---

cooking soda

---

pinch

---

pinch

---

curd

---

grams

---

100

---

Maida

---

grams

---

250

---

sugar

---

grams

---

250

---

water

---

0

---

as needed

---
Take a bowl add maida,cooking soda,baking powder mix well then add butter or dalda crumble it. Now add curd and mix well keep it side for 10 min. After 10 Min take the dough mix till the dry powder or maida is absorbed, now take the dough like small dumplings make a round shape, in the middle make a dent or Hole. Now in another pan add sugar add water make boil till one string consistency surip. In a pan add oil to fry baloosahi deep fry in a very slow flame till light golden colour.Then add the same to sugar surip dip for 2 min and remove.