Every thing about ASSAM LAKSA STOCK | Vahrehvah :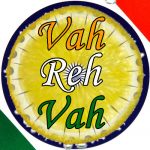 Assam Laksa Stock is a delicious dish made with noodles in tangy fish gravy. This dish is a spicy sweet and sour delicacy popular throughout the world apart from Assam. Assam Laksa is also popularly known as Penang Laksa. Assam Laksa Stock is a rich spicy broth made with a stock of flaked Ikan kembong and Daun kesom (polygonum) and the seasoning is done with galangal, lemon grass, turmeric, dried chilies and most importantly the wild ginger flowers that gives a distinctive rich aroma to the dish and taste delicious.
Made to a light and clear soup base, this dish taste slightly sour that comes from the juice of tamarind from which name 'laksa' is derived. The unique taste of this delicious broth actually comes from aromas of the wild ginger flowers, galangal, lemon grass and dried chilies.
Assam Laksa is an exceptional sour fish based soup and the name originates from the word Asam (Asam jawa) which is the Malay word for tamarind that is commonly used to give the stock its sour flavor. Sometimes even the dried slices of tamarind fruit, commonly known as Asam keeping or Asam gelugor (asam skin) is also used for added sourness.
Basically Laksa is a popular spicy noodle soup from the Peranakan cultures which is a merger of Chinese and Malay elements found in Malaysia and Singapore and to a lesser extent Indonesia. There are two basic types of Laksa such as curry laksa and asam laksa. Curry laksa is a coconut curry soup with noodles while asam laksa is a sour fish soup with noodles. Laksa noodles, commonly known as Laksa noodles are mostly used although thin rice vermicelli and some variants use other types.
The main ingredients of a classic Assam laksa stock include shredded fish which is normally kembung fish or mackerel, finely sliced vegetables such as cucumber, onion, red chilies, pineapple, lettuce, common mint, 'daun kesum' (Vietnamese mint or laksa mint) and pink bunga kantan (ginger buds). This unique and delicious dish is normally served with either thick rice noodles or thin rice noodles (vermicelli) and topped off with a thick sweet prawn/ shrimp paste.
To prepare this unique and fantastic dish, firstly mix water with tamarind and strain the juice of tamarind discarding the seeds. Bring tamarind water to boil and mix in the spice paste and daun kesom. Add salt and sugar to taste and simmer for 20 minutes.
Put in flaked fish and stir well continuously till the desired consistency and remove from flame. Serve the stock with laksa noodles and garnish with shredded cucumber, lettuce, pineapple, big onions and chilies. Add few fresh mint leaves and sprinkle some finely sliced ginger buds and add a tablespoon of shrimp paste (har koe).
Do try this simple recipe and enjoy the classic and authentic flavors of this dish.
Click on the below link for detailed recipe:
https://www.vahrehvah.com/assam-laksa-stock-recipe
While pour a ladleful of the Assam Laksa soup or stock over the noodles and repeat twice to allow the fish flakes to stay on top of dish. Drizzle a little prawn paste over and serve immediately. You can also serve the prawn paste separately.
Assam laksa can be prepared in various variants which include: Perlis laksa which is similar to Penang laksa but differs in garnishing used such as catfish and eel fish; Kedah laksa having a different garnishing where sliced boiled eggs are usually added to the dish; Ipoh laksa is from the Malaysian city of Ipoh having a more sour (rather than sweet) taste, contains prawn paste and Kuala Kangsar laksa made of wheat flour (usually hand made).
The soup is rather lighter than the common laksa taste and so much different from Ipoh Laksa in shape, taste and smell. The local municipal council even built a complex called "Kompleks Cendol dan Laksa" near the river bank of the Perak River. It is the main attraction for tourists in Kuala Kangsar.