Every thing about TUR DAL | Vahrehvah :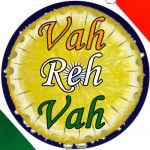 Tur Dal is commonly known as the toor dal, tuvar dal or arhar dal. In Western countries they are known as pigeon pea, congo pea, gungo pea (in Jamaica), Pois congo (in Haiti), Gandul (in Puerto Rico). It is a perennial member of the Fabaceae family and scientifically called as Cajanus cajan. In Indian cooking, dal is the main accompaniment that can be served with any type of rice be it plain rice or jeera rice etc, or Indian flat bread like roti, chapatti, naan etc as it provides the requisite proteins for a balanced meal.
Toor dal or Tur dal is staple food in Indian cuisine. It is the main protein compliment for vegetarian diet when paired with a starchy food like rice and is a dish that is prepared everyday in most of the Indian homes. Dal is a great way to bring India flavors into your homes. Tur dal is one of most prominent lentil among all the others available and exhibits a thick gelatinous meaty consistency.
The split lentil (tur dal) is slightly sweet, having nutty flavor, easily digestible and absorbs the flavor of other spices quickly. Tur dal is one of most important ingredient used in preparing the popular south Indian dish called Sambar and is also used in preparing a variety of dal soups and stews. Pigeon pea or tur dal cultivation goes back about 3000 years ago and Asia is most likely said to be the centre of origin from where it traveled to East Africa by means of slave trade to the American continent.
Today it is widely cultivated in all tropical and semi-tropical regions of both the old and the new World. Indian subcontinent, Eastern Africa and Central America are the world's three main producing regions of Pigeon peas. Pigeon peas are very drought resistant and can be grown in areas with less than 650 mm annual rainfall. Statistics show that about 82% of the world's production of pigeon peas is grown in India. These days it is the most essential ingredient of animal feed used in West Africa, most especially in Nigeria where it is also grown.
Dal is a comfort food and an all time favorite to many. Dals, lentils, peas and beans are cooked practically daily in almost every Indian home be it either vegetarian or non-vegetarians. Every region has its own style and method of cooking the dal. Dals can range from spicy to plain, thick creamed soup or cooked dry with some vegetables. Lentils form an important part in any Indian meal which can be enjoyed in different tastes. Most of the dals do not need soaking and can be cooked easily.
They are either given a spicy seasoning called the Tadka dal or cooked along with fresh spinach (palak) greens with spices known as Palak dal or mixed with masala and cooked to make a delicious masala dal. There are innumerable ways of making a delicious dal. Dal is fat free and nature has designed it to absorb various combinations of seasonings and spices. The tempering or seasoning is what actually makes the dal exotic and delicious. You can also create your own variation of tempering or seasoning according to your taste and choice.
The standard ingredients used for tempering are mustard seeds, jeera, dry red chillies, hing or asafetida, green chillies, ginger, garlic, fresh curry leaves, chilli powder, tomatoes, garam masala and freshly chopped coriander leaves. Generally ghee is used for seasoning the above ingredients which enhances the flavors and taste of the seasoning and one can also use any vegetable or healthy oil instead of ghee.
Dals are normally garnished with fresh chopped coriander leaves and served hot. Dal chawal or lentil- rice is the traditional Indian vegetarian meal simple to taste, highly nutritious and very popular in North India whereas in South India its called the pappu annam in Andhra and also fed to small children adding a little salt to taste and ghee as it's a protein power packed super food.
The tur dal is also called as red gram, split yellow lentils, Arhar dal, kandi pappu, togri bele, thuaram paruppu in various regional languages of India. Mudda pappu (plain cooked dal) is one of the classic food of Andhra's which is the first course of the Andhra traditional meal eaten with hot steamed plain rice, ghee and avakai (mango) pickle.
This is truly a feast, flavors down to earth and exotic and delicious combination. Preparing the mudda pappu is very simple, as the lentils are cooked until they become soft and very flavorful by just mixing salt into it and eating. Pigeon Pea is very nutritious and has numerous health benefits. It cures cough, poisoning effect, gas troubles, acidity, stomach pain and piles.
It makes a balanced meal, quells swelling of internal organs. It is useful in the treatment of internal organ swelling. Some herbal practitioners/researchers are of the opinion that it diminishes the swelling of internal organs like stomach, liver, intestines etc. In case of wound or cancer of these organs it is helpful in reducing them. The nutritional values for 100 g of edible uncooked portion are: Energy: 335 Kcal Fibre: 1.5 g Carbohydrate: 57.6 g Protein: 22.3 g Fat: 1.7 g Calcium: 73 mg