Every thing about SZECHWAN CHICKEN | Vahrehvah :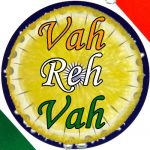 Szechwan Chicken is a spicy Chinese chicken based dish which consists of breaded chicken bits tossed in a spicy, fiery and flavorful sauce. The ingredients used in the sauce are generally oyster sauce and chicken broth to give that amazing flavor.
Most of the spices are released from dried chili peppers. The Szechwan chicken reminds many of the other popular dishes from the Szechwan cuisine like Kung Pao Chicken and Szechwan Chicken and cashews. The Szechwan chicken is excellent served with rice and vegetables.
This dish is a popular recipe from the Szechuan cuisine or Szechwan cuisine or Sichuan cuisine which is a style of Chinese cuisine originated in Sichuan Province of southwestern China that is famed for its bold flavors especially the spiciness from liberal use of chilies.
They just make your palates nub with tingling flavors from the Sichuan peppercorns. Chinese cuisine is extremely popular for their Hakka noodles, hot and sour soups, Chinese fried rice, Manchurians and delicious and yummy appetizers.
Although the region is now romanticized as Sichuan, the cuisine is still sometimes spelled 'Szechuan' or 'Szechwan' in the West. Szechuan cooking often utilizes ingredients that are pickled prior to cooking; this and the flavoring of dish will vary from region to region.
Sichuan peppercorn is commonly used, it is an indigenous plant producing peppercorns with a fragrant, numbing, almost citrusy flavor. Also common are chili, ginger and other spicy herbs, plants and spices. Despite Sichuan cuisine reputation as being spicy, only a small portion of the food is spicy and according to at least one Chinese culinary writer the Sichuan cuisine is composed of seven basic flavors: Sour, pungent, hot, sweet, bitter, aromatic, and salty.
Generally throughout its history, there have been five different types of Sichuan foods: Sumptuous banquet, ordinary banquet, popularized food, home-style food, and food snacks. Sichuan cuisine has changed little over the years and remains a staple of Chinese cuisine.
For preparing this popular and delicious Chinese delicacy, Szechwan Chicken, firstly wash and cut chicken into 1 ½ inch cubes. Lightly toss with cornstarch in bag to coat. Heat oil in skillet or wok and stir fry the chicken and garlic until lightly browned. Add soy sauce, vinegar, sugar and water. Cover and cook for 3 minutes or until chicken is cooked through. Add green onions and cayenne and cook uncovered for about another 2 minutes longer. Serve hot over white rice.
Soy sauce, vinegar, garlic and cayenne contribute a wealthy of flavor to this simple but delicious dish. The Szechwan chicken is very easy to prepare and fast to cook. The Szechwan region is recognized mainly for its spicy hot dishes but more so for its unique and hearty flavors.
Do try this exotic and special dish from the Szechwan region and you will surely enjoy its taste. Click on the below link for its detailed recipe:
https://www.vahrehvah.com/szechwan-chicken-2
If you love eating Chinese dishes with heavy flavors and start off with preparing this dish. Remember that texture and color are two most important elements in Chinese cooking and regional cooks are experts at adding complex flavors and setting them up so that each stands along on the taste buds.