Every thing about SPROUTED MOONG DAL SALAD | Vahrehvah :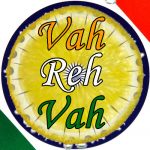 Sprouted Moong dal salad is very colorful refreshing and nutritious dish. It is a dish full of nutrients and good source of proteins and calcium. Sprouted moong dal salad is an excellent salad that can be served as a light lunch or dinner and is very easy to prepare. Food is a very important part of any human body and all the more healthy food is one of the most important elements in keeping the body fit from all health hazards. Incorporating healthy salads in our daily meals is a excellent way to keep our a balanced intake of nutrition.
Sprouted moong dal salad is a simple and low fat and cholesterol free recipe made of sprouted beans, lettuce, tomato, cucumber mixed with little lemon juice to give a tangy zest to the salad. Lettuce is one of the most delicate salad plants. All lettuce is a good source of chlorophyll and vitamin K.
Iceberg lettuce provides a good source of choline. Romain lettuce is the most nutrient-dense of all the lettuce varieties and is an excellent source of vitamins A, B1, B2, and C, folic acid, manganese and chromium. As lettuce is a low calorie food, it is one of the effective ingredients when consumed as a diet.
Due to its high water content, lettuce provides little health benefits beyond its nutrient content. Moong dal when sprouted tastes sweeter and blends very well with tomatoes, cucumber and lettuce. You can also add peanuts to give that nutty flavor to the salad. Diet or food plays an important role in determining one's health.
Hence eating a balanced and nutritious diet can provide the health benefits to a person. Food is a very important part during any holiday, picnic party, and family get together or any kind of celebration especially during the holiday season as it is very hard to resist on the attractive and delicious fast food that we are surrounded by which normally forces us in over eating or over indulging to bad eating. Hence to balance the nutrition and taste as well for health reasons we should includes salads as part of our daily diet.
It is also an important veggie that contains lot of health benefits. Sprouted Moong dal salad is an excellent and delicious salad which can be eaten just like that of also used in sandwich fillings or even mixed with yoghurt to make a refreshing and cool raita. A refreshing and healthy protein rich sprouts salad which is very easy to prepare.
To prepare this energizing and revitalizing salad firstly sprout the moong dal by soaking them for about 10 to 12 hours or overnight in water. After they are soaked well they would double their volume. Line a colander with muslin cloth and drain the water and loosely wrap the soaked moong dal with the muslin cloth.
Store the soaked beans in a warm dark place. Within a day or two, the beans will get sprouted. Sprouted beans can be stored in the refrigerated for about 4 to 5 days. Now take a large bowl adding the sprouted beans, finely chopped onions, tomatoes, cucumber and lettuce. Add lemon juice and salt to taste and gently mix all the ingredients except the roasted peanuts and refrigerate for some time. Mix in the roasted peanuts just before serving and serve cold. Any variation of salad dressing can be added to this of your choice.
Serve either freshly made or chilled. This simple salad can be served with various tandoori meats, Indian starters or with garlic and other breads. Sprouts have several other benefits, hence try this recipe out and enjoy the refreshing taste. Click on the link and check the detailed recipe:
https://www.vahrehvah.com/sprouted-moong-dal-salad-recipe
Green Moong dal is easy to digest and a good source of protein in vegetarian diet. It's a very filling balance diet and can be consumed frequently without any hesitation as sprouted beans are low fat, low cholesterol, high protein, high vitamins and high fiber. The green gram is one of the most wholesome among pulses in India. It is free from the heaviness and tendency to flatulence, which is associated with other pulses.