Every thing about PANCAKES | Vahrehvah :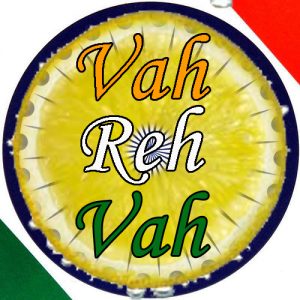 Pancakes
are light, fluffy and tender crepes cooked over a hot griddle or frying pan where you have numerous variations of
Pancakes
throughout the globe. A basic
pancake
has mainly three key ingredients that include the
plain flour, eggs
and milk.
Pancakes
contain a raising agent like
baking powder; right proportions of eggs, flour,
and
milk
or
buttermilk
to create a thick batter.
The ingredients should be mixed until they are just combined, even if
lumps
remain, as the lumps will smoothen out during the cooking process. Sometimes even spices like
cinnamon, vanilla, nutmeg
and
sugar
are added to the
pancakes
.
This batter is ladled or poured onto a hot pan (tawa), and spread to form a circle about ¼ or ⅓ inch (1 cm) thick. The raising agent causes bubbles to rise to the uncooked side, before the pancake is flipped. These
pancakes
are very light in texture, are usually served at
breakfast
topped with maple
syrup, honey
or
jam. Pancakes
can also be served with
banana
and
whipped cream.
Pancakes
are also prepared in
sweet
or
savory
tastes by adding ingredients such as
blueberries, strawberries, cheese, bacon, bananas, apples
or
chocolate
chips to the batter. Some recipes use yoghurt to give the
pancakes
a semi-thick, relatively moist consistency.
English pancakes
are similar to
French crêpes,
and
Italian crespelle,
but are not
"lacy"
in appearance.
Pancakes
are usually eaten as
sweet
dessert with traditional topping of
lemon juice
and
sugar, drizzled
with
golden syrup,
or
wrapped
around savory stuffing's and eaten as a main course. Few evidences from the history suggest that varieties of
pancakes
are probably the earliest and most widespread types of cereal food eaten in prehistoric societies whereby dry carbohydrate-rich seed flours mixed with the available protein-rich liquids, usually
milk
and
eggs,
were baked on hot stones or in shallow earthenware pots over an open fire to form a nutritious and highly palatable foodstuff.
In the medieval and modern
Christian period,
especially in
Britain, pancakes
were made to use up store items prior to the period of beginning of Lent fasting. A
flapjack
is a thick small
pancake,
generally around 10 cm in diameter.
Flapjacks
are often a stack of
pancakes
served with syrup and butter, which can be accompanied by bacon. The terms pancake and flapjack are often confused and today in the US are nearly synonymous.
The
Oxford English Dictionary
records the word
'flapjack'
as being used as early as the beginning of the 17th century, referring to a flat tart or
pan-cake.
The word flap meaning a tossed mixture and jack, an uncertain word suggesting a variety, imply any ingredients could be called a
flapjack. Dosa, Appam, Neer dosa
and
Uttappam
are said to be another
Indian
pancakes.
Cheela
or
Pooda
is also ca
pancake
which can be made either
sweet
or
salty
of different thicknesses. The
pancake
batter is similar as the
European counterpart. Punjabis
prepare a common breakfast item called the
Meetha
Pooda
which is a
sweet pancake
served with
pickles
and
chutney.
For preparing the basic
pancake,
first take a bowl add maida, salt and baking powder mix well and keep aside.
Separate the
eggs
whites into one bowl and the yolks into another. To the
egg
yolk,
add
sugar
, milk
and mix well and add this little by little to the maida mixture and mix well till you get a pouring consistency (if required add more milk and oil). Whisk the
egg
white well till they form stiff
peaks.
Fold this into the batter and now the batter is ready to use. Heat a non-stick pan on a medium heat.
Pour some of the batter into the pan and fry for a couple of minutes until it starts to look golden and firm. (At this point sprinkle your chosen flavorings on to the uncooked side before loosening with a spatula and flipping the pancake over). Continue frying until both sides are golden. The
pancakes
can be either made
small
or
big
as per your choice. Serve them simply doused in
maple syrup, honey
or even with some
butter
or
whipped cream.
Your yummy delicious
pancakes
are ready. Watch making of your favorites
pancakes
at:
https://www.vahrehvah.com/pancakes
Take care not to over beat the batter as the pancakes will become tough. Whisking the egg whites will make the pancakes light and fluffy. 'Pancake day' also known as Shorve Tuesday, pancakes are traditionally eaten in Canada, UK, Ireland, New Zealand and Australia.
Historically, pancakes were made on Shrove Tuesday so that the last of the fatty and rich foods could be used up before Lent. Interestingly a "Pancake race" is organized at charity and school events on this Pancake Day. All participants must toss their pancakes as they run and catch them in the frying pan.
This event is said to have originated in Olney,
England in 1444
when a housewife was still busy
frying pancakes
to eat before the Lenten fast when she heard the bells of St Peter and St Paul's Church calling her to the Shriving Service. Eager to get to church, she ran out of her house still holding the frying pan complete with pancake, and still wearing her apron and headscarf. Panacay is widely celebrated in Australia. Every Shrove Tuesday since 1950 the towns of Olney and
Liberal, Kansas
hake Dve competed in the International
Pancake
Race.
Only local women may compete; they race, and their times are compared to determine the international winner.
Pancakes
Author : Admin
Published On : Jun 29, 2009
Preparation Time: 7 min
Recipe Type : Breads
Cooking Time : 25 min
Standing Time : 5-8 mins
Yield : 4 (4 servings)
Ingredient : Maida
Description : What did one pancake say to the other pancake? See you on the flip side.
Recipe of
Ingredient Name
Unit
Quantity
baking powder

---

tsp

---

1

---

egg

---

number

---

1

---

honey

---

0

---

as needed

---

Maida

---

cup

---

1

---

Milk

---

cup

---

1

---

oil

---

tbsp

---

2

---

salt

---

0

---

pinch

---

sugar

---

tsp

---

2

---
Take a bowl add maida, salt, baking powder mix well keep it aside. In another bowl add egg yok, sugar milk and mix well.add this mixture to maida mixture mix well till you get a pouring consistency if required add more milk and oil. Now take egg white and beat till it becomes puff add this mixture to egg and maida mixture mix well. Take a tava heat it pour one spoon batter cook both the side.