Every thing about Thali,Vegeterain thali,thali recipes,thali menu,Indian buffet on plate | Vahrehvah :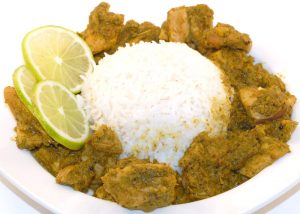 It is a set lunch that is served on the eponymous thali - a round steel platter set down before the eager diner and ringed with small steel bowls containing an array of treats. (The platter is sometimes lined with a piece of banana leaf, or in more traditionally-minded thali restaurants, the platter is done away with entirely in favor of a placemat-sized section of banana leaf.) The bowls are usually arranged with lighter, more liquid dishes at the bottom right - the place nearest the eating hand The thicker and heavier dishes are positioned towards the top of the thali.
At many places in India, the bread and the rice preparation are not served together in the thali Typically, one finds the Indian bread being offered first and the waiter serves the rice subsequent to the consumption of bread, often in a separate bowl or dish. As one moves geographically to the South, the emphasis gets shifted to the rice preparation especially from the point of view of quantity. One finds here places which offer exclusively rice in their thalis.
The reverse, however, is not true anywhere in India. Rice, even if it is in a modest amount is essential to the popular definition of thali in India. One does not term an exclusively bread offering as thali. But one is often given the option of asking for bread instead of rice at several places. It is normally the chapattis that are served first. Once thi: is done, in the center of the thali. and as the anchor of the meal, is served a pile of steamed rice and a papadam - a crunchy lentil wafer that begins your thali experience.
Plantain chips or some fried savory and chutney are often part of a thali meal. Thali always features rasam, a spicy lentil soup that one can sip or eat with papadam. and sambar, the classic South Indian lentil stew, redolent with the delicate flavor of kari leaves. The thali also has a range of other vegetable dishes. This is where thali typically varies the most: it could include a hearty mushroom curry, a coconut and cauliflower dish, or stewed onions and okra, among thousands of other options.
There is also curd (yoghurt - is usually a must to balance the fiery tastes of South Indian meals.) and a dessert,"such as a creamy pudding, that is usually dairy-based and seasoned with cardamom, saffron, or rose (South Indian diners often begin the meal with this sweet treat). The essence of the thali is to incorporate a treasure house of tastes and textures to delight the taste buds.