Every thing about STAR ANISE | Vahrehvah :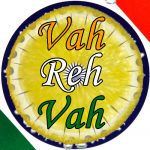 Star anise (Illicium verum) also known as star aniseed or Chinese star anise is a spice having a star shaped pericarp. It's a small native evergreen tree of southwest China and they are harvested just before ripening. Star anise is called by different names in Persian it is called badian and in French as badiane.
In northern India it is called badian khatai. The origin of this spice is said to be at a place called Khata in China. In Malay it is called the Bunga Lawang and extensively used in Malay cooking. As its shape is in the form of star hence the name star anise and has a licorice taste similar to the regular anise but slightly stronger.
It is the seed pod of an evergreen tree (Illicium Verum) widely grown in southwestern China and Japan. It is about one inch high with eight segments and a dark brown rust color. Like regular anise, star anise gets its distinctive licorice taste from a chemical compound called anethol. However the two are not related botanically - star anise is a member of the Magnolia family Star anise plays a vital role in most the slow cooked dishes that characterize Eastern Chinese cuisine. Its licorice flavor enhances red cooked dishes, as well as eggs simmered in black tea.
Star anise is one of the spices in the popular five-spice powder. Apart from China, star anise is used in several of Vietnam's signature dishes, such as Pho Bo soup. It is also the secret ingredient in many Indian stews and curries. Star anise can replace regular anise in western recipes. Star anise is grown mainly in four provinces in China and harvested between March and May. It is also found in the south of New South Wales. The shikimic acid is extracted from the seeds in a ten-stage manufacturing process which takes a year.
Reports say 90% of the harvest is already used by the Swiss pharmaceutical manufacturer Roche in making Tamiflu, but other reports say there is an abundance of the spice in the main regions - Fujian, Guangdong, Guangxi and Yunnan. Star anise contains anethole that gives the flavor to the spice.
Recently, star anise has is used in the western countries as a less expensive substitute for anise in baking as well as in liquor production especially used most distinctively in the production of the liquor Galliano. It is also used in the production of sambuca, pastis, and many types of absinthe.
Star anise enhances the flavor of meat and is used as a spice in preparation of biryani all over the Indian subcontinent. It is widely used in Chinese cuisine and Indian cuisine where it is a major ingredient of garam masala. Star anise is also an vital ingredient used in the traditional five spice powder.
It is also a major ingredient in the making of phở, a Vietnamese noodle soup. In India it is used as an ingredient in making the popular masala chai. The flowers of the star anise tree are purple to red, with simple rayed petals around a central stamen. When the flowers die off, they leave rayed star anise pods behind. Typically, star anise pods have eight rays, each containing small brown seeds, and they are dried for sale. Most Chinese markets carry star anise in whole or ground form, although whole seeds are preferable, as they can be ground for each use.
If kept in airtight containers in a cool, dark place, whole star anise pods will stay fresh for approximately one year. Ground star anise is roasted to revive the flavor. In Chinese cooking, star anise is used in the classic Chinese five spice mixture and found as a primary spice in a variety of dishes and desserts. Star anise is also a crucial ingredient in Thai tea, a spicy, flavorful, and aromatic beverage served throughout Thailand Apart from using for culinary purposes, the star anise has many health benefits too.
In traditional Chinese medicine, star anise is prescribed as an digestive aid, promoting health of female reproductive organs and for lactating mothers to increase breast milk secretion. Star anise is also useful in the treatment of asthma, bronchitis and dry cough as it has got some anti-bacterial and anti-fungal properties.
Star anise is also said to be having sedating properties that ensures a good sleep. The oil of star anise is useful in providing relief from rheumatism and lower back pain and is also used in making perfumes. Star anise is a natural breath freshener.
The oil extracted from the star anise is found as a excellent application in many traditional medicines as stomachic, anti-septic, anti-spasmodic, carminative, digestive, expectorant, stimulant and tonic. The seeds are an excellent source of many essential B-complex vitamins such as pyridoxine, niacin, riboflavin, and thiamin. Pyridoxine (vitamin B-6) helps increase GABA neuro-chemical levels in the brain. The spicy seeds are great source of minerals like calcium, iron, copper, potassium, manganese, zinc and magnesium.
The spice is also contain good amounts of anti-oxidant vitamins such as vitamin-C and vitamin-A. The nutritional values per 100g of star anise are: Energy: 359 KCal Protein: 4.1 g Carbohydrates: 72.7 g Fat: 5.7 g