Every thing about FENUGREEK LEAVES | Vahrehvah :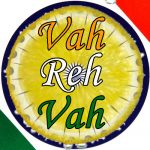 Fenugreek (Trigonella foenum-graecum) is a plant from the Fabaceae family. Fenugreek is used as both an herb (the leaves) and as spice (the seed). These greens are cultivated worldwide as a semi arid crop and frequently used in many curries. The fenugreek are called by different name in India like Menthya (in Kannada), Vendayam, and Venthiyam (in Tamil language), Menthulu (in Telugu language) and Ventayan and Uluva (in Malayalam). The fresh fenugreek leaves are bitter in taste and are recognized as a powerful herb.
The herb grows about 2 feet in height and has slender stems and the tripartite, serrated leaves appear in light green color. To boost the flavor of the dish, you can add fenugreek leaves to any kind of cooking which includes dal, vegetable, rice, or atta (chapathi flour). The methi paratha and methi dal are popular dishes of the north Indian cuisine. Fenugreek leaves as part of the fenugreek plant is used as an herb and by its lf has a natural remedy.
Fenugreek leaves are used both dried and fresh in many different regional cuisines. It is said that the fenugreek leaves have various medical properties. A small bushy plant, fenugreek blooms with white or cream-colored flowers during the summer and has lush greenery though out its bloom.
The bright leaves can be harvested for fresh use or drying. When fresh, fenugreek leaves have a clean, slightly bitter taste that significantly increases with drying. According to history the name Fenugreek or `foenum-graecum` is derived from Latin for `Greek hay`.
It is said that the fenugreek seeds had been recovered from the tomb of Tutankhamen. Since then it is grown extensively in the Indian states like Rajasthan, Gujarat, Madhya Pradesh, Uttar Pradesh, Maharashtra and Punjab. This crop usually grows in cold season and fairly tolerant to frost and very low temperature. Fenugreek can also be grown on black cotton soil. Fresh fenugreek leaves are widely used in meat preparations and with other vegetables, stir fries, curries and salads.
The dried leaves are used in teas, baked into breads, or sprinkled as a garnish on nearly any savory dish. It is commonly called as the kasturi methi and enhances the taste of the dish. Fresh green have a high content of minerals and necessary supplements for a low amount of calories. They are known to be very high in iron as well as having significant levels of potassium, fiber, and calcium.
Few diet experts say that the leaves are nearly healthier than the spinach in providing an excellent dose of vitamin K. India, Pakistan, Bangladesh, Argentina, Egypt, France, Spain, Turkey, Morocco and China are the major fenugreek producing countries where India is the largest producer of fenugreek in the world.
The Qasoori Methi, for its appetizing fragrance, comes from Qasur, Pakistan, and regions irrigated by the Sutlej River, in the Indian and Pakistani states of Punjab. Fenugreek green is a very popular curry cooked in the major sub-continental region of India and Pakistan, usually together with potatoes and/or spinach, and eaten with Roti or Naan (flatbread) or rice.
It is usually eaten boiled in China, and central and Western Asia. According to ancient beliefs, fenugreek increases digestive process in human bodies. Apart from culinary use Fenugreek is used as medicine since the ancient ages in India. There are various traditional uses of Fenugreek. Fenugreek has abundant usage related to cookery and medicinal properties.
This plant is also used in Herbal therapies and treatments in many parts of India as well as in abroad. The fenugreek leaves have considerably gained attention in stabilizing the insulin, blood sugar, hemoglobin levels and condition of diabetes. In addition to diabetes, fenugreek leaves are believed by some to be beneficial for digestion and liver problems, anemia, and as an anti-inflammatory.
Fenugreek leaves are enriched with minerals like Potassium, Calcium, and Iron. One hundred grams of fenugreek leaves comprise only 49 calories. The leaves have good dietary fiber and are enriched with Vitamin C. The Vitamin K from fenugreek greens are comparable to spinach. The nutritional values for 100 g of fresh fenugreek leaves are: Energy: 49 Ecals Moisture: 86 gm Protein: 4 gm Fat: 1 gm Mineral: 1 gm Fibre: 1 gm Carbohydrates: 6 gm Calcium: 395 mg Phosphorous: 51 mg Iron: 2 mg