Every thing about CABBAGE SALAD | Vahrehvah, cabbage curry, fried cabbage, cabbage recipes indian, cabbage soup diet recipe :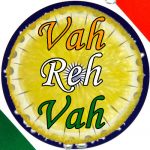 Cabbage salad recipe is very simple and easy to make. It is a very delicious and nutritious dish made from tender cabbage, groundnuts (peanuts), green chillies, coriander leaves and lemon juice. Cabbage is a negative calorie food and helps in weight loss if used it regularly in a healthy way.
Cabbage salad is yummy crunchy with roasted peanuts and an excellent dish to be served at potlucks, kitty parties etc. Peanuts give this cabbage salad a tantalizing flavor and a little extra crunch and nutty flavor and taste. It's a delectable salad with a variety of taste and textures. Cilantro (coriander leaves) is a very refreshing and aromatic herb that give a remarkable freshness to the cabbage salad.
Cabbage salad gives a sweet, slightly crunchy with zesty flavor from lemon juice and has enormous health benefits that will help to strengthen and nourish our body systems. Cabbage most of the time has a bad reputation with the kids and they often avoid eating this vegetable without knowing its amazing nutritional values. But a simple care with the raw cabbage salad like salting makes it just a little tender and considerably more flavorful while preserving its distinctive crunch.
Most of the people and kids don't eat cabbage as much they should. Cabbage is a very versatile vegetable and promotes a healthy bowel flora that contributes to a strong and energetic body. Cabbage is a lovely addition to any other vegetable like potatoes, beans, carrots etc and is inexpensive. It is one of those great cancer-fighting cruciferous vegetables. This healthy cabbage salad adds a wonderful Asian flavor and is one of the best healthiest ways of eating.
It provides a rich concentration of vitamin C, A, folate, manganese and fiber-just a few of its many health-promoting nutrients. The cabbage salad can also be one of the best summertime lunches with a perfect crunchy mix of savory and sweet taste. Cabbage as such always is tasty whether served cooked or raw. Cabbage salad is extremely low in calories and often used in weight loss treatment.
It is also a fat free and no cholesterol dish. Cabbage salad is an excellent home remedy for obesity as it contains a chemical called tartaric acid which inhibits the conversion of sugars and other carbohydrates into fat. A simple but effective remedy for weight-loss would be to substitute meals with cabbage salads. For preparing this gorgeous cabbage salad, firstly wash the cabbage thoroughly and grate or cut the cabbage into very thin slivers and keep aside. Roast peanuts for a few minutes and keep aside to slightly cool.
Take out the husk and grind coarsely. Chop green chillies and fresh coriander leaves finely into small pieces. Add the ground peanuts, green chillies and coriander leaves to the cut cabbage. Over it put a tsp of lemon juice and mix thoroughly. In a hot pan or kadai, heat a very little oil and add mustard seeds.
When it crackles add little ural dal and fry it slightly golden brown and pour this over the salad. Add salt to taste and mix well. The cabbage salad is ready to be served. Do try this wonderful cabbage salad and enjoy its nutritional benefits and stay fit. Click on the link for the detailed recipe:
https://www.vahrehvah.com/cabbage-salad-1
Belonging to the same cruciferous family as broccoli, cauliflower, and radish, cabbage is one of the oldest cultivated vegetables, and has been popular for its taste as well as medicinal properties. The ancient Romans used cabbage to treat bruises and wounds and colic, while others used it to treat poisoning, dog bites. Cabbage was also used in acne treatment.
Cabbage is packed with the vitamins A, E, C and B. It is said to boost the immune system's ability to produce antibodies, and it also plays an important role in preventing infections. Cabbage is rich in vitamin C, an important antioxidant that helps fight various bacterial and viral infections such as the common cold, ear infections, and bronchitis. It also supports the immune system and plays a critical role in preventing osteoporosis by reducing menopausal bone-loss.
Red cabbage has more calcium and less of the other minerals than green or white cabbage. Raw cabbage juice is considered to be very effective in curing constipation. It is said that many dislike cabbage mainly because it release sulphurous odor during the cooking process.
The isothiocynates that cabbage contains break down into smelly sulphur compounds during cooking. If cooked in aluminum pans, it seem to increase this. Also, the longer you cook cabbage, the smellier it becomes. Hence, cook cabbage in stainless steel utensils and only until it's just tender. Or better still, eat it raw.